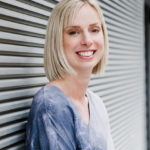 The dawn of a new year is an exciting time for any law firm. It is a chance for a fresh start and a chance to learn more about what trends are up and coming for the next few months. Marketing is one area that definitely sees trends; in particular social media trends. So, if you want to make the most of what it can offer, then you are going to need to know more about what these trends are.  
To help you to understand more, I have put together my guide on the biggest social media trends for professional service firms.
Posting will be less is more 
Whilst it used to be the case that social media was all about the idea of more, more and well more. The latter part of 2020 showed that law and other professional service firms needed to focus on posting good quality content rather than being fast and furious. 
This looks set to continue. Social media posts need to be more focused on providing value to those who read it, rather than being a case of making sure that you are on your target audience's newsfeed as much as possible.  
Being authentic 
Your clients need to feel that they can trust in you, after all, they will be using your services at key moments in their lives. This means that one of the most important things that you can do with your social media posts is to ensure that you appear as authentic as possible. Show your followers that you are able to do what you say you can and that they can trust in you. 
Also, don't be afraid to be an authentic representation of your business and its personality. Clients will always relate better to firms that they feel a connection too, so if you can ensure that you show this, then you will be well on your way to growing your audience and hopefully your client base too.  
Value is key 
I have already touched on the fact that value needs to be a focus on your social media posts. However, this is worth revisiting. Value is something that you need to make sure that you focus on with your social media posts. Think about how you can make sure that you help with the problems that your clients may have.  
Show them how your services and your expertise will improve their situations and they will want to learn more about your firm. 
Try out videos 
Video marketing is a form of social media marketing that isn't going anywhere, so make sure that you give this a go. It can be daunting making video content, but I can promise you that over time it will get easier. Videos can be great fun to make, or they can have a key message, the idea is that they allow you to show off the personality of your firm a bit more, something that is hard to do.  
Go live 
Carrying on with the video theme, you can take a step up and go live with your video posts. These are streamed in real time, which means that they are ideal for service launches or to share exciting news that relates to your law firm and that your clients are likely to want to know.  
Snack based content 
Whilst you do want to think about quality content for your social media profiles, it is also a good idea to have snack based content too. Quick and easy to digest, snack based content will be easily seen and easily read by your followers and will get your message across, in a much shorter period of time. 
Chat and engage 
Your social media profiles should not just be about promotion and sharing posts. It is also a useful tool to ensure that you communicate and engage with clients too. If they have taken the time out to post on your page, or comment on a post that you have created, then answer them. This will show that you are taking on board what they are saying and that you read your comments too.  
Social media is here to stay and whilst you will see changes over time, the thing to think about is that you need to learn how best to use it for your firm and how it can help you to grow over time!    
Take a look at some of my other blogs you may be interested in:
Marketing trends for small businesses
Need help?
If you would like help with your marketing then bringing on a marketing consultant with a fresh pair of eyes can make all the difference. I work with B2B businesses and professional service firms in London, Kent, UK and Europe. Please get in touch or book a free 30-minute consultation.