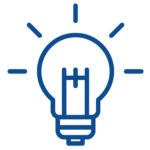 A marketing plan should be seen as an investment and having one in place is often the difference between a successful or struggling firm.
If you find you're not sure who your competitors or your target market are, what makes you unique or are implementing marketing activities in an unstructured way and not seeing the results you want then I can help.
I work with London and Kent based professional service firms, law firms and B2B businesses, like yours to write strategic and practical marketing plans to get you back on track so you know exactly what you should be doing.
Read More