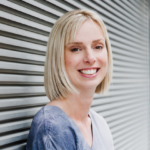 Like many things out there, B2B marketing has changed and developed over time. Gone are the days when cold calling was the key approach to making sales and securing clients now a whole new world of marketing has developed. 
With so many different B2B marketing trends out there to try out, you can often find it hard to work out which one is right for your business (and for your target audience too). So, to help to inspire you to try them out for yourself, we have put together some of the key B2B marketing trends which are likely to appear over the next year.  
Retention Marketing
What is retention marketing? The idea of this approach is that you focus on selling to your existing customers rather than trying to bring new ones in. Why do this? Well, whilst it is important to keep your business and your audience growing, it is actually easier and less time-consuming selling to those who have already bought from you before, rather than spending out trying to bring new customers in.  
Retention marketing is not only good if you need a quick boost, but it also has a number of approaches that you can try out for yourself. Some of the key ways to retain customers include: 
Constant communication and a high level of ongoing customer support is always a good idea. As is offering them the chance to fill out surveys and also showing them some good old-fashioned appreciation.  
Content Marketing
Now we know that content marketing is not a new thing, but in 2021 it is definitely going to see a big push. Content marketing is incredibly cost effective and makes sure that you appeal to as many clients as possible.  
The main thing to focus on is your keywords, they should be both long and short form. You also need to make sure that your content is of the best quality and you are publishing it on a regular and consistent basis.  
Go Interactive with your Content
Interactivity is the best way to increase customer interactions and engagement within your business. However, it can be hard to know how best to offer interactivity with your clients. You could always encourage them to share social media posts, to create quizzes that they are going to find interesting and also filming videos which they are going to want to watch.  
Install a Chatbots
Chatbots can sometimes be seen in a negative light, which we think is a real shame as they can be a key feature of the modern business and customer interaction. Clients, in general, are expecting companies to respond to their queries and issues quickly and also to be there 24/7, Of course, this is possible in these modern times, but hiring customer service representatives to be there all the time and ready and waiting to answer a query is not cheap or easy to do.  
It is a much better idea to install chatbots. Chatbots are there to make sure that your customers can have a quick reply when they need something and that they can get the answers that they are looking for. No matter when it is or where they are.  
Voice Search Marketing
Voice searches are becoming the go to for searches online and with more homes getting on board with voice search devices such as Google Home and Alexa, this isn't going to change. The idea of voice searches works, differently to text searches, which means that you need to approach their marketing in a different way.  
Voice searches need longer keywords and when you are putting together your content you need to think about how someone would actually ask a question using their voice, rather than by typing it into a search bar.  
2021 is hopefully going to be a year when businesses get themselves back on track after a tricky 2020. So, why not try out some of these great marketing trends and see if they can help your business to grow and grow for the future?  
 Some of my services: 
Outsourced Marketing Management
Need help?
If you would like help with your marketing then bringing on a marketing consultant with a fresh pair of eyes can make all the difference. I work with B2B businesses and professional service firms in London, Kent, UK and Europe. Please get in touch or book a free 30-minute consultation.