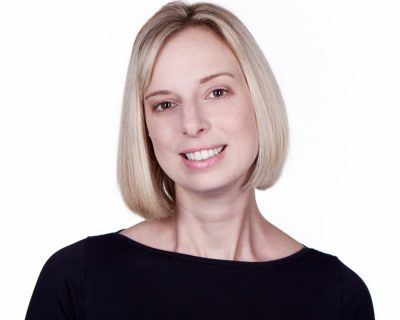 There are a number marketing trends that are on the horizon for 2017. Content marketing has been on the rise for a number of years now and it's only set to grow. Whether you are a professional services firm or a small or large business you need to start paying attention to your content marketing strategy now. I've listed some of the popular marketing trends below that you need to start taking into account for your business right now..
The rise of video content
The use of visuals as a content marketing trend is a key factor in maintaining your viewers interest once they have hit your site. By far the most effective visuals when it comes to 'dwell time' on your website (time spent absorbing the content on your site) are videos.
Viral videos are well-known for their ability to boost a brand but 2017's trend will be towards the provision of educational and informative content via video.
Recently I have been creating both animated and interview style videos. Both have performed well in my campaigns over my written content. If you're not doing video marketing, you should at least consider whether it is a viable option for your business. Video content is much more easily absorbed by the viewer.
Longer bloggs
The way we blog in 2017 will gradually start to change. Blogging will become more skilled and require a focus on longer, more thorough posts that demonstrate depth of research and authenticity.
Blog posts will take longer to write and therefore longer to read. There will also be a significant increase in visuals to support longer blogs such as infographics and images. Budgets for blogging services will increase as skilled and effective bloggers become more sought-after and businesses lack time to write lengthier content.
Influencer marketing
Businesses are now searching for the best advocates for their products and services and influencer marketing is another key marketing trend for next year. It's not a numbers game on Twitter or Instagram in terms of followers. It's more about the relevance of an influencers followers.
The idea is to leverage off these more targeted followers for your business. There may be an influencer on Twitter, for instance that has followers you need to get in front of. You need to start making yourself known to these influencers by liking and retweeting their content.
After a while they would be familiar with you and it could broach the opportunity for you to contact them and see whether they would be interested in sharing your content or retweeting. It's a bit of a long game and don't go straight for the kill. Start warming them up to increase the distribution of you content in the long term.
Voice Searching
A recent marketing trend includes people using voice activated and natural language searches on their phones. People will now be using Siri for example to ask questions, research the answer and come up with the best results on Google for them.
Any sort of copywriting you do will need to adapt to include: full sentence questions, full sentence answers and researched, specific title phrases. This will then ensure that any voice search will pull your content straight to the top!
A good idea is to take the topic you are writing about and think what your audience might ask as a question. Such as How do I… What is.. Where is.. and then incorporate these into your copy.
2017 looks set to be an exciting time with a number of marketing trends coming to the forefront. These trends can offer access to reasonably priced, scalable online marketing for both B2C (business to customer) and B2B (business to business).
If you would like to talk about how to implement these trends into your marketing plans, then please get in touch! For more articles, straight to your inbox sign up to my newsletters.