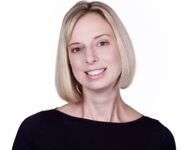 When it comes to social media, video marketing is 100% king. In fact, videos are the most popular form of content that can be posted on social media and with this in mind, they really need to be part of any marketing strategy.  
The thing to remember is that it isn't enough to simply put together a video and hope for the best. You also need to ensure that the people who you are trying to target are engaged with your videos. Not just that they watch it, but that they want to share it and watch more of your videos, or read more of your content.  
So, in a world whereby everyone seems to be posting videos, how do you make sure that you not only stand out but that people are buying into the buzz of your videos.  
Remember that the first few seconds are the most important
First impressions count and this is particularly true when it comes to making a video. You need to make sure that the video captures the attention of your audience. After all, if they are not impressed, they are going to keep on scrolling. Social media is the place for quick and easy to digest content and therefore if you have a story that you need to tell, then you need to make this obvious right from the start, else, no-one will stick around to see how it ends.  
Don't be afraid to tell a story with video marketing
One of the key things to remember with a video, even the shortest of videos, is that it should tell a story. When you tell a story, you are going to give a human side to your brand, hopefully even showing your audience how what you offer, can change their life for the better.
If possible, a story should have a certain element of emotion about it, or perhaps inspire the person watching it. Either of these approaches is a great way to make sure that people are engaged with what you are trying to say.  
But always keep it simple
We have already covered how social media content needs to be quick and easy to digest. Chances are when someone logs into their social media, they are not there to watch a movie.
Instead, they want something quick and simple, usually around the 90 seconds mark. Of course, you still want to make sure that you convey a story. Which can be a hard balance to achieve. However, it is possible to do and get the attention that you are hoping for.
As you can see, getting video content on social media doesn't have to be tricky to achieve, you need to think not only about what you want to say, but also who you are trying to appeal to. You also need to consider the platform that you are posting on, as this can have an impact on the video that you create.  
Read more about video marketing:
Why your business needs a YouTube Account now