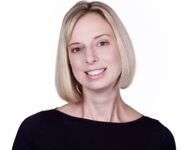 It is no secret that social media has proven itself to be a hugely important part of marketing your business. One of the most popular social media platforms out there has to be Instagram, with more than 700 million active monthly users and that figure only set to rise, it is worthwhile getting to grips with this platform.
The only thing is, it can be hard to know exactly what to do with Instagram for your business. After all, it is a platform that relies solely on the idea of sharing images. If you are a small business then you might wonder how many images you can actually share.
So, with this in mind I have put together our guide on how to make sure that you stop those blank looks on Instagram and instead get your business standing out.
Always prepare
If you want to make sure that your profile stands out on Instagram then you need to make sure that you plan before you post any photos on your profile. You need to think about who you are trying to attract with your post. Consider what they are going to want to see. Look at your competitors and see what they are posting. What is being liked by their audience and what isn't. That way you can make a decision on what is the best thing for you to post.
Try and sort out your style
When you look at a successful Instagram account there is one thing that you are going to notice about what they post. Nothing is random. All of the images that are shared are going to be similar in style.  This not only creates a "brand" that can be recognised but it also ensures that you are going to appeal to the right people. 
Master your Instagram hashtags
One of the most important things to get to grips with on Instagram has to be hashtags. Hashtags are the way that people will find your content. They are key phrases that relate to the image that you are sharing or the type of business that you are. There is enough space within a post to share as many as 30 hashtags, however, this can definitely crowd what you are trying to say and instead it is thought that the most hashtags that one post should have is 5. This means that you need to think carefully about what hashtags are going to best relate to your post.
Engage with your audience on Instagram
Whilst a huge part of Instagram is getting your photos right, you should never underestimate how powerful engagement can be too. Use Instagram as you would any other social media platform. Communicate with those who comment and make the effort to build on these interactions. This will definitely keep those people coming back for more. I've been using it for two years now and I find it's a great way to let people into my world.
It is definitely worthwhile trying out Instagram for your business, so, why not think about how you can make photos work for you and try out this social media site for yourself?
Take a look at some of my other blogs you might be interested in:
Going round in circles with Instagram followers