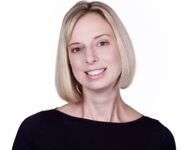 Social media is a key part of any marketing strategy for your business, however, getting to grips with some aspects of social media isn't always easy. Instagram is one of the platforms that seem to be on the rise, for personal and business use.
It used to be the case that Instagram was just a straightforward image and video sharing platform, utilising the power of the hashtag, however, just like other forms of social media, things have changed and moved on from there.
One of the newest additions is Instagram Stories, but what exactly are they and how can you use them?
What is an Instagram Story?
Any videos or photos that you share to your Instagram Story are only going to be valid for 24 hours. Once uploaded to your page, a small colourful circle will appear around your profile picture. This will tell your followers, as well as anyone viewing your profile, that you have posted a story.
Also, the story that you share will appear at the very top of the feed of your follower, which will encourage them to your profile.
Want to know more?
Instagram Stories is an incredibly useful marketing tool for any business, and once you understand how they work and how to upload them they are incredibly simple to do too.
Whilst any posts that you put together are instantly shared, this doesn't mean that you can't change or remove them as you wish. All you need to do is just go back into it to add more images, as well as deleting the post altogether.
You can only upload 10 images at a time, so, always think carefully about what you are sharing. Look at what will have the most impact on your following and in turn your business too.
If you have been on my profile (or not lately – helencoxmarketing in case you are interested) I am all over Instagram stories. I use it as a way to show a bit more of my personality or the person behind the business. I've got my more serious side of LinkedIn. As a consultant, people need to see that I am a real human doing normal things like everyone!
Tracking your Stories
One key aspect of Instagram Stories that make it useful for any business, is the fact that you can view a basic variety of analytics, all to help you work out just how well your post has been performing. Not only can you see how many times that your story has been viewed, but you can also see who by too, which is ideal if you want to make sure that you are appealing to the right audience.
If you are thinking about creating an Instagram story for yourself, then one thing that you should always keep in mind is that you need to make sure that your profile is set to public, if it isn't then only your followers will be able to see what you post.
Whilst this may not seem like too much of a problem. If you want to grow your business, as many people as possible need to see what you share.
Read more of my blogs on social media!
Is it time to get snap happy with Instagram?