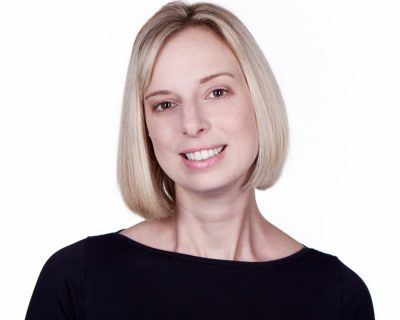 We all know that when it comes to social media, one of the biggest powerhouses has to be Instagram. Developed as a way to share photos and videos of your life, it is now used on a giant scale by businesses as well as celebrities too.
I have just recently decided that I wanted to get on Instagram myself. I am using it as a way to show me, behind the scenes. I wanted to give Helen Cox Marketing some personality and show who the real me is behind work. Everyone is different in how they use their Instagram but make sure it's suitable for your business!
The trouble with Instagram, particularly when compared to some of the other platforms, is that it can be hard to become an expert in it, and if you get things wrong the post that you have worked so hard to put together could end up not having the right level of impact at all.
However, who has time to learn yet another social media platform? To help you on your way, I have put together some super quick Instagram tips that even the busiest of business owner can try out for themselves.
Save your most relevant Instagram hashtags
One of the biggest parts of Instagram has to be the hashtag. Hashtags are used to separate content on Instagram as well as give a clickable link for people to easily find things. If they are used correctly then they can really boost your visibility. The trick is to get the right hashtags.
I read somewhere that you can post up to 30 hashtags. I try to make my broad, niche and try to use ones like #follow4likes #Followme #likeforlikes etch to encourage engagement.
To do this you need to investigate fully which hashtags are not only most relevant to your business, but which ones are being used the most, or that are being used enough to allow you to be visible, but not drown in a sea of other posts. You can do this by searching for your hashtag in the search function – your hashtag will come up and it will tell you how many posts that hashtag has been included in.
Once you know this, then make sure that you use them. To speed up the process I save these hashtags in my notes on my phone so I can copy and paste these into future posts.
Bring Instagram into your other platforms
Instagram works brilliantly on its own, this is true. But to really embrace the power of social media it makes sense to share your Instagram posts on other platforms. By doing this you can see your engagement jump up more than it would if you just posted on one. You can have the option of sharing your Instagram posts to Facebook too.
Think about the times you post
This particular tip is true for all social media. In order to have the most views on anything that you post, you need to time it right. It seems that there are differing opinions for when is the best time to schedule your posts, so the trick may just be to find out when your highest performing posts were shared and see if that is a good time for your target audience.
Or it could be to do with the content. One of the first posts I ever did was a bowl of porridge and so far, to date that's my best performing post – even though I have been posting about more serious marketing related things.
Boomerang
One of the newer additions to Instagram and one that is proving popular is Boomerang. This in platform tool allows you to record a short video of up to 20 frames. It is then sped up and looped so that it plays in a fast-forward-rewind effect. This approach is particularly popular with a younger target audience.
As you can see, Instagram doesn't have to be tricky. All you need to do is spend a small amount of time learning the basics, and in no time at all you will be a pro! Then you can start to get yourself Insta-famous and hopefully seeing a growth in your brand too!
Read more on my blogs:
6 ways to improve your social media on a budget