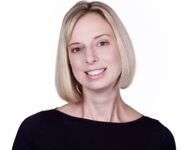 If there is one thing that is important for a business on Instagram, it is making sure that you have a good number of followers. However, the trouble with followers is that it is all too easy to have some that are not actually even real.
These fake followers have absolutely no value to you, and in some circumstances, they can actually be harmful to your account, even with some of them actually looking to steal your account information or profile.
So, if you are trying to boost your follower numbers, but you want to make sure that all of them are real, how can you do this? Let's take a look at how to build your real follower levels on Instagram.
Always tell a story with hashtags
Hashtags are pretty much the powerhouse of Instagram, so it makes sense to try and use them to your advantage as best you can. The thing to remember about hashtags is that they still need to tell a story, you can't just hashtag your business name and hope for the best.
Instead, you need to try and look at the post that you are sharing, be that events, contests, promotions, or the launch of a new product, and think about words and phrases that you can use to get your message across, to get people reading and to get people sharing.
Not only this but by using engaging hashtags, you will be much more likely to be seen on searches and this will also help to boost your followers the natural way. If you use a collection of the right hashtags you will increase your exposure, people will see your posts and if they like what they see – they will follow you! Please don't post on Instagram and not use hashtags. It's a wasted opportunity!
Don't ignore the caption
It comes as no surprise that what attracts people to your posts on Instagram is the picture, which means that you need to give plenty of thought to that aspect. However, that doesn't mean that you should disregard the caption. Captions hold the story and the information.
Those words are what engages with your followers. When you are putting together a caption, it makes sense to try and get personal with it, tell a story that relates to your business, giving your followers an insight into your back-story, or what happens behind the scenes. This is something that people are more likely to share, which will increase your reach.
Tag places
Local SEO is something that we know works well for businesses, particularly those that offer a service that is available in a localised area. The great thing about Instagram is that you can continue this local approach on there. Places is a tag that you can use, which will instantly link your post to a place, usually where you are based. Not only does this let people know where you are, but it also adds you to the places section of Instagram, increasing your reach and bringing your followers up too.
As you can see, there are ways that you can grow your Instagram following without having to resort to buying followers. It's a gradual process that involves using the right hashtags, creating the right caption and tagging yourself in the right places. The more exposure you get the more people will see you – and don't forget to post a couple of times a day to keep the momentum up!