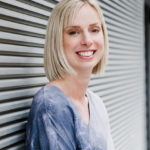 When it comes to Google, one thing that many businesses find tricky is getting to grips with some of the tools and tips to help you make the most of your online presence. Whilst they can be hard to master, they are still worthwhile taking the time to get to know.  
Something that is definitely true for Google Search Console. But, what is Google Search Console, and why might it be something that you use?   
Tell me more about Google Search Console   
Once known as Google Webmaster Tools, the idea of Google Search Console is that it is a free service offered by Google that allows you to monitor your Google Search results. You can use it to see how your website is ranking and figure out what you need to change to improve this.   
Over time the Search Console has changed and developed, which means that new things have been added. So, with this in mind, what can you do with your Google Search Console?   
Double-check that your website is there when you type in the relevant keywords into a Google search.   

See how often your website is appearing in searches  

Check how many click-throughs you get after searching  

Identify which websites are linking into yours  

Look at mobile usability- including how many users are viewing on a mobile   

receive alerts when there are issues with your search rankings  
As well as giving you the chance to develop how well you are seen in search rankings, Google Search Console can also help make sure that your website has everything that the bots are looking for when it comes to ranking you. Which is likely to be just the helping hand that you are looking for.   
Are there any terms that I need to know?  
The terms used for SEO and other aspects of getting your business online can be confusing. This is why I want to go through some of the key terms that are important for you to learn.  
Crawling  
An automated programme; that check internet sites if they are going to be relevant to user search terms. It is with these web crawlers that Google will find your website.   
Indexing  
When your website or web page has been found on Google, then it will be indexed. This will make the process much easier for future crawlers.  
Serving  
These are the results that are delivered to users when a search term is entered into Google.   
Site Map  
This term relates to your website's network, as in, how each of the pages you have created in the umbrella of your website fit together.   
Why use it?  
Okay, so you know more about Google Search Console? But is it something that you need to use within your business? The answer to this is yes. Business owners should use this tool simply because it will help them achieve the search ranking results that they are hoping for. Without it, you can get there, but the chances are much lower, and it will take much more work to get there in the end.  
Want to know more about Google Search Console? The best thing to do is to use it. It might take a little bit of time to get to know how it works, but I can promise you that it will be worth it in the end.   
Take a look at some of my other blogs you may be interested in:
5 SEO No No's for your business
Get googley over Google – must have Google tools
Need help?
If you would like help with your marketing then bringing on a marketing consultant with a fresh pair of eyes can make all the difference. I work with B2B businesses and professional service firms in London, Kent, UK and Europe. Please get in touch or book a free 30-minute consultation.