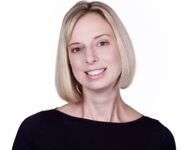 SEO is something that is hugely important for your business; in fact, getting it right can be the difference between attracting lots of traffic to your website and no traffic at all. The only issue that can come with this is that SEO can actually be pretty tricky to get right, especially if you are not really sure what you are doing and where to start.  
To help you to get to grips with SEO for your business; here are the top 5 SEO mistakes that you should be doing your best to avoid, especially if you want to get it right.  
Not using enough headings for SEO
One of the first mistakes that you can make with SEO is not creating enough headings within your text. Your headings are there to not only break up the content that you have on your website (and in turn make it easier to read) but also to ensure that you are ticking Google's checklist. Make sure you use H1 tag and and H2 heading tags when you can and include your keywords for that page in them
Creating short and generic headings
When it comes to SEO sometimes you are going to find yourself short on time and you are going to want to simply try and get something finished as quickly as you can. This means that you are much more likely to create generic, shortened headings that don't really convey the message that you want them to. Your aim should always be to create a heading that is packed full of long-tail keywords; which are the ones that will really help bring traffic to your website.  
Keeping your keywords until last
Keywords are a vitally important part of any SEO campaign; so it makes sense that one of the biggest mistakes that you can make are going to involve them in some ways. This particular example is when you leave adding your keywords until too far into your text. The sooner that you add your keywords, the better; and you should always aim to have them in place within the first paragraph (so long as they actually look like they belong and are not hugely out of place). Whatever you do don't stuff your keywords into your page content. Google will know but do make sure you have your keywords and a couple of variants up top where appropriate.
Not creating useful content
It is no secret that keywords are hugely important for SEO; but they should never overshadow the usefulness of the content that you are creating. Google loves new content, it means that your website is being regularly updated and people will find it useful. Having static websites with no blog for example will cause you ranking problems down the line.  
Not writing for your audience
You may be an expert in your particular niche or industry; but that doesn't mean that your audience is. In fact, they are often going to be coming to you because they want to know more about what you can do for them. This means that you need to ensure that your content is presented at a level that is going to work for them. Aim it too high and you will end up with them feeling confused and not actually understanding what it is that you are trying to say. 
These are just 5 of the ways that you can get SEO that little bit wrong. Make sure that you think about how you can get SEO right and we are sure that you will see your business grow and grow.  
Take a look at my services: