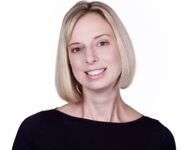 No matter how much you may hate to admit it, when it comes to promoting a business (of any type) in the online world, you are going to need to be best friends with Google.  
When someone wants to find something online, chances are that the first place they are going to go is Google. Which means that you have to embrace the power of the search engine and all that it can bring you.  
To help you to feel a little more googly eyed over Google, I have put together some more information about the top tools it uses and how they could benefit you.  
Google My Business
Managing your online presence is something that is vital for any business in the modern world and the good news is that Google My Business is a great tool to help you to do this. It helps to ensure that your business is available on a variety of sections including your standard Google Search Engine and also Maps too. If you are using Google My Business then it is incredibly important that you ensure that all the information you hold on your business is correct as your potential customers will reach out to you.  
Google Analytics
Data is something that every business needs. Without it you are never going to know where you are going or where you have been. This means that one of the best tools it has to offer you is Google Analytics. This particular tool is there to help you to track the traffic that comes in and out of your website and create reports on it. You can then use this data to ensure that your content and website is the best that it can be and what it could be that is making your potential customers to click away. Make sure you have it on your website and if you don't ask your developer to add it Google runs a free course on how to use it here as part of their academy.
Google Alert
If there is a particular keyword or phrase that you use for your website, then you are going to want to download Google Alert. Google Alert is going to send you through updates that relates to those keywords that you have chosen, in real-time. This helps you to make sure that you are using the right keywords and that they are working for your business as you hope that they should. You can set one up for you or your business name, topics and industries, target clients or competitors so you can keep up to date.
The Google Search Console
This particular tool used to be known as the Webmaster Tool and it is there to ensure that you can keep track of your status as a website and how visible it is. If you are in charge of SEO for your website then you are going to need this free tool to ensure that the SEO efforts that you are making are actually paying off!  It helps you maintain, monitor and troubleshoot any issues that might happen for your website in the search engine.
As you can see, Google has plenty to offer those who want to use it. So, what are you waiting for? Get out there and see what those amazing tools can do for you. We can promise that being a little love-struck for Google might just be the best thing that you could ever do for your business.  
If you're like some help with your overall marketing and understanding how everything fits together then get in touch or take a look at my services below: