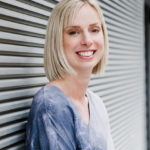 When it comes to sharing the expertise that you have built up over time and ensuring that you generate as many leads as possible, you will need to try out a variety of different approaches to really maximise your efforts. 
One thing that you may have overlooked before are webinars, but webinars can be a hugely beneficial promotional tool for your business. You just need to make sure that you understand how best to make them work for you.  
To help you out, here are some of my best tips to make sure that webinars are the right path for you.  
Get the webinar out there early and often 
Whilst you may think that many of the attendees for your webinar will be in the last few months, this is not always the case. It is believed that around a quarter of registrations will occur before the two-week mark. This means that you need to give yourself plenty of time to promote your event. 
The aim here is "early and often", as you will need to keep up the promotion throughout the run-up to the webinar so that it stays on people's radar. 
Always remind on the day 
People do forget things, even things that they have been looking forward to. This means that one of the most valuable things that you can do is to make sure that you remind your attendees of your event. That way, they will remember that it is happening and why they wanted to attend in the first place.  
This is also the best chance for you to remind people how to attend, as having all the details to hand in one email, well, that is going to make them much more likely to click through.  
Have interactive tools  
You want to hold the attention of your attendees and make sure that they are really listening. Then one of the best things that you can do is make your webinar as interactive as possible. There are several ways that you can do this. This includes; surveys, polls and even digital Q&A sessions that allow your attendees to submit questions and thoughts that they would like to ask you.  
Promote, promote, promote your webinar
I know that this one sounds obvious, but it really is one that people overlook. If you want people to attend your webinar, you will need to make sure that they know about it. This means promoting it as much as you can. Social media is the key here. It is easy to use and can have a real reach when it comes to your network. It is also effortless to share on social media to think that other friends/family and colleagues may be interested or find it helpful.  
Webinars are a great way to promote your brand, share your expertise and allow others to learn as much about you as possible. When they need something that you can offer, they know where they can go.  
Take a look at some of my other blogs you may be interested in:
Webinar Webinar On the Wall- Conversion Tips
Top Marketing tips for law firms
Need help?
If you would like help with your marketing then bringing on a marketing consultant with a fresh pair of eyes can make all the difference. I work with B2B businesses and professional service firms in London, Kent, UK and Europe. Please get in touch or book a free 30-minute consultation.