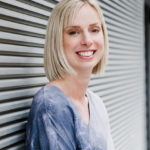 When it comes to running and growing your business. There are plenty of things that you can do to gain the maximum followers and then in turn sales too. One of the most effective methods that you can try out for yourself is video content marketing.  
Video content, when done right can really reach a huge audience and boost your followers and your sales. One of the approaches that you can take for video content is a webinar.
This is even more true now we live in a socially distanced world where virtual catch ups have become the norm.  
Considering just how useful a webinar can be. We have put together some of our top tips to ensure that you get the conversions that you are hoping for.
Understand why you are doing a webinar
Before you begin to try out webinars, you need to understand why you are doing them and what you hope to achieve. Knowing this can help you to set up your webinar accordingly. And can ensure that whatever it is that you want to do achieve, happens. That said, your clients should always be your focus. And you want to ensure that as well as nurturing those potential leads, you are also offering value to those who have made an effort to join. 
Talking of value
I've just mentioned value, but this part is so important that we have to dedicate a whole section to it. Value is key when it comes to holding a webinar. People need to feel that they have got something from logging on. That they are gaining something for their efforts and the time. Value comes in a variety of forms. 
It doesn't have to be a physical reward such as a book (but of course treats are always welcomed). It can just be something that is going to provide value to them, such as a discount or access to a pre-sale. Some of the webinars I have attended recently have sent treats in the post for me to enjoy whilst watching them. It's made a difference!
Welcome questions on the webinar
Engagement is key with a webinar. Which means that you need to find ways for your audience to feel that they can join in. The best way to do this is to welcome questions from them, this can be disruptive during a standard webinar, so either have a time slot when questions are welcomed or perhaps even put together a Q&A session which they can then attend. If you are worried and think there might not be questions, I would encourage you to ask a couple of people you know well and know are attending to ask a question for you in case there is the awkward silence! 
Review and follow up
Feedback should always be welcomed as a way to learn and grow. So, make sure that this is part of your webinar process. It is a good idea to send out a feedback form as soon as you can, and always within 24 hours of the event. That way they can give you full and frank feedback and you can take their thoughts and use it to make changes that are going to make things work.  
Also don't forget the follow-up, make sure you email your webinar list thanking them for attending and letting them know when your next webinar is being held to keep engagement ongoing. Also if appropriate connect with attendees on LinkedIn too so they can keep abreast of your latest content.
Webinars can be a truly useful approach to marketing your brand and giving back some key information and advice to your audience too. Get them right and you are going to feel the benefit of your efforts.  
Some of my services: 
Need help?
If you would like help with your marketing then bringing on a marketing consultant with a fresh pair of eyes can make all the difference. I work with B2B businesses and professional service firms in London, Kent, UK and Europe. Please get in touch or book a free 30-minute consultation.