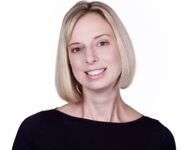 Marketing is an ever-changing world and a large part of the driving force behind these changes has to be social media, as well as the people that use it.
The trick to any good social media marketing campaign is ensuring that you engage with all your customers. This can be done via a number of different platforms, however, as social media changes quickly, you will need to stay up to date on all of the trends in order to use it to the best level possible.
To help you on your way, I have put together 4 top tips that will help you to master social media marketing for this year.
Embrace video content
There is a good chance that you will have noticed video content over the past year especially on social media channels. This is due to the fact that more and more companies are focusing on the art of video content rather than using other forms of visual marketing.
Engaging a target audience is so much easier via video, however, it is still important that you relate to your target customer base and that you showcase your product in use, rather than just showing the product alone.
Think about user generated content
What better promotion could there be for your product, than your very own customers using it, wearing it or simply having it as a part of their lives.
User generated content is on the rise for this exact reason. It is a popular method of engaging your audience and showcasing exactly what your product can do.
A simple way to do this is to create a post encouraging your customers to send in pictures of them using your product and then choose some of the best to feature on your page. Great if you have an Instagram feed!
Tell a story
One of the newest features on the social media block has to be stories. These are a popular addition to Facebook and Instagram and are now being seen as incredibly useful to those who want to upgrade their social media marketing efforts.
The great thing about news stories is that they only take a few moments to access and watch, which means that even your busiest of customers can find out what you are up to.
Go live for your social media
Seeing as video is so big, it comes as no surprise that yet another part of these top social media marketing tips for 2018 is video. However, the difference with these are that they are completely live.
The engagement with live streaming videos such as those that you see on Facebook is pretty staggering. Not only this, but the way that you can use them is impressive too. You could use it to launch a new product or perhaps a sale that you are going to be having, or you could even use them to give a live demonstration of just what your product can do.
Just think LinkedIn have launched their video platform and Facebook has been going for a while too. How can you make the most of this? People want to see the people behind the brand!
Want to make sure that you are using social media to the best that you can for marketing in 2018? If you do, then it may be worthwhile trying out some of my top tips. You may be surprised by just how much social media can do for your business!
Read more of my blogs
Is it time to get snap happy with Instagram