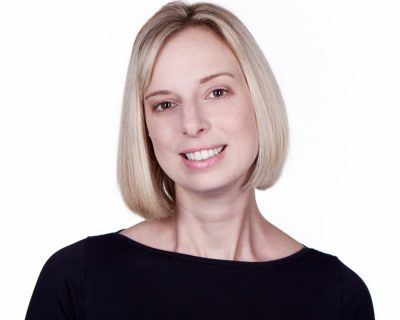 If there was one major tool in any marketing strategy, your website is it. Not only does it advertise exactly what you have to offer, but it also allows for new customers to find out more about the business too.
Effectively your website is the window to your business. It is what will capture attention, what will attract customers and what will deliver all the key information. As everyone knows, it is vital that you dress a shop window properly.
So, how do you create a website that draws people in? Well, this can happen in just four simple steps. Planning, Design, SEO and Maintaining. All of which I am going to cover in this blog post.
Planning your website
Before you even begin to think about developing your website you need to have an idea of who you are trying to reach and what you want to say to them. I've written a previous post on how to pin down your target audience which you might find useful.
Once you have your target market in mind you will need to start thinking about a rough site map. How many pages do you want included, how many layers? It's important not to bury content too deep under many pages, your audience may not be able to find it! So, keep things simple.
It's also probably worth considering at this stage about adding a blogging section to your site too. It's not as scary as it sounds. Having a regular blog on your website will make google your friend. Having regular, updated content, such as a regular blog will help you rank higher in google.
Again I've written this blog posy 5 killer strategies for writing the perfect business blog post which should be really helpful if you are considering doing this!
Designing your website
Next step is the design of your website, and this is the part that reflects the brand identity. Whilst you may want to save money by creating it yourself, this could leave you looking unprofessional.
When I designed my site I went and looked for an established web designer (I used Bridget Designs). I didn't want to do mine myself or have it produced cheaply. This is such an important step and I would encourage you to search for a web developer who has a solid portfolio.
A good web designer should be able to interpret your brief and provide you with page mock-ups before they even get started with creating your website. That way no time is wasted during the design process.
If you are not sure what design you are looking for I would encourage you to do some research on the web and take a look at websites that you like and find easy to use and incorporate those elements into yours.
Search Engine Optimisation (SEO)
This will be vital to your website. SEO is simply boiled down to where you rank in Google when someone conducts a search for your product or service. The way SEO can be effective is by using 'keywords' in your website copy.
Keywords are the words a potential customer might be using to look for products and services and you need to incorporate these into the body copy of your site, as well as the page titles and meta descriptions. If your website doesn't include your keywords you will struggle to rank.
I've gone into more detail on how to rock your small businesses SEO in this post. But please don't write your website without doing this!
Maintaining your website
Once your website is set up and you are sure that everything is working, it is time to relax. But don't put your feet up completely.
Any good business knows that your website should always be maintained. Not only to check for slow loading times or technical issues, but also with updated and fresh content or images. Just to make sure that the site isn't looking tired. Again you should be able to employ your web developer to help with technical updates. I would also recommend just going in and checking your website once a month. Once I found out my contact form wasn't work (great) and on another occasion, I found that some text on one page was going crazy… it's just worth a check in once and a while!
Don't forget to sign up to my e-newsletter for marketing hints and tips straight to your inbox – don't worry I won't spam you, I just send one email a month!