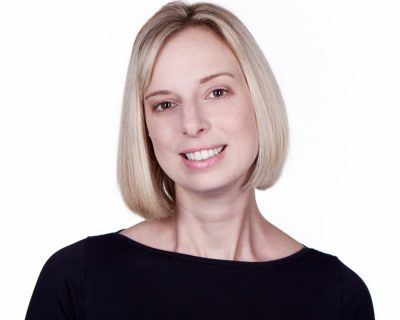 When it comes to Search Engine Optimisation (SEO), it doesn't matter the size of your business, you can still benefit from harnessing its power. Whilst I've found in the past that larger businesses can employ or contract SEO experts to help them, professional service firms and smaller businesses have to find a way to get by themselves and don't always have the mega-budget.
I've put together some of the simple steps that you can take to improve your SEO and help you get found online. Despite being small steps, they can have huge leaps in the levels of sales and success that you could see for your firm or business.
Know your keywords for SEO
As one of the fundamental basics of SEO, it is vital that you understand your keywords and use them. Rather than clogging up any content you post with a whole variety of keywords, it is now much better to seamlessly work them into any quality content that you post.
If you haven't got a clue where you can find out what your keywords are, do two things.
• Firstly, put yourself in the mind of your customer – what are your problems and what types of words and phrases would you be searching for to help you solve them. If you take this post my key words are 'steps to improve SEO'.
• Secondly, go on Google AdWords and enter your keywords into the keyword search tool. Google will then be able to pull through how many searches a month are being made on those words. They will also be able to give you similar terms.
Don't go for generic keywords, try to create a keyword niche. For instance, don't go for 'tax risk' go for Indirect Tax Risk UK. Yes.. the searches will be lower BUT your posts will be getting in front of the right audience.
Give good quality
Quality content is essential we can't encourage this enough. Whilst it is a good idea to have keyword rich text on your website, it should still maintain a high level of quality too. Google automated ranking checks are becoming smarter with each year that goes by, so you need to make sure that you up your content game to match this. Research suggests that longer form content is making a comeback, so consider writing more informed longer form content.
Link it
One aspect of SEO is how long people stay on your website, so encourage people to navigate between pages by linking to your own content. Even better, try and get links for your website included in other people's sites (perhaps by offering the same in return) and you can soon see your SEO ranking, not to mention your traffic increase.
Monitor your performance
It is all good and well trying out these SEO steps in order to improve your performance, but it is important to keep an eye on how you are doing too. If the world of analytics is alien to you, then you will be pleased to know that there are free tools and apps that can help you to understand if you are best using your keywords and content. By utilising these analytical tools you can not only see how well you are doing but also identify the areas where you need to improve.
For instance, if you have a WordPress account having a Yoast plugin is a must – I'd be blind without it. It even tells me how many times I've mentioned my keyword!
Don't forget social media
Also, I can't stress enough how important social media is for businesses of all sizes. Whilst it is a great way to get some (sometimes free) advertising, social media can also boost your SEO. This is because it drives more traffic towards your website and therefore Google will see your pages as being more relevant, and place you higher on the ranking.
I would definitely recommend, if appropriate, setting up a google+ account and a YouTube account. Whenever I've googled myself recently (Yes I google myself…) my google + posts always show up on the front page of the results.
These steps may sound simple, but they can have a huge impact. Especially for small businesses. So, don't wait and see if customers come to you, get working on your SEO and see your traffic increase!
Don't forget to sign up to my e-newsletter for marketing hints and tips straight to your inbox – don't worry I won't spam you, I just send one email a month!