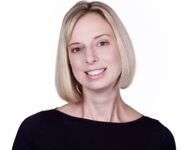 Social media marketing is an important part of any digital marketing campaign for your business. However, the thing about social media marketing is that without some focus, without a goal that you are heading to, you may find that you end up going off the path that you need to walk down.
Without goals, you may not do the right things that your business needs to really make social media work for you, or, even worse, you could carry on doing the wrong things that are a detriment to your business.
But where do you start? How do you set yourself some social media goals for your business?
Think about what you want your social media to do for your business
You may not realise it, but there is actually a lot that social media can do for your business. Knowing what you want to achieve with your posts is always the first place to start. You may want to make sure that as many people as possible see your posts, whether they engage or not. Maybe you want to increase your followers and make yourself a social media army. You may even want to ensure your audience is interacting and engaging with your posts. This could be commenting, liking or even better sharing.
Understand what makes for a good social media post
When you set social media goals, the main thing that you are going to want is to make sure that you are actually going to be able to reach them. Make sure that you take the time to learn more about what it takes to create a top quality social media post. Check out what is proving successful with your competition and remember it. You could use this type of post to your advantage in the not too distant future (so long as you make sure that its all your own, no-one likes a copycat).
Don't be disappointed if somethings work out and others don't. It's a testing and tweaking type of job. Not everything that you produce is going to be gold – and sometimes you will never know quite why!
Measure how well you are doing
Once you know where you want to be, you are going to want to make sure that you are actually getting there. One of the great things about social media is that all the platforms are packed full of measurement and reporting tools, which will help you to keep an eye on your progress and whether or not you are achieving what you wanted to.
The thing about social media is that it moves incredibly quickly and therefore you need to be on the pulse with what is working and what is not. A strong post may only have a life span of around 4 days at the very most, which means that you cannot sit around and hope that things are going well.
As you can see, social media goals are important. As we welcome in a new year, perhaps it makes sense to take the time to look at your goals. Figure out what is going to be the best approach.
Take a look at some of my related blogs:
Why social media won't change your business overnight