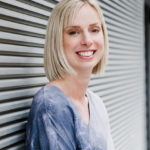 It goes without saying that Instagram is amongst the fastest growing social media sites out there. A photo sharing app, that over the past few years it has become a hugely useful marketing channel for businesses of all types and sizes.  
The only problem that comes with using Instagram is that it can be quite hard to stand out and get your voice heard. This doesn't mean that you should give up on Instagram, it just means that you need to figure out the best way to gain followers.  
To help you to grow your audience, we have put together some quaint quick tips which will help to grow your Instagram followers.  
Always be consistent
It is important to post as consistently as you can when you are trying to grow your following on Instagram. The more that you post, then the more you will come up on people's newsfeeds and then, in turn, the more followers you can expect to gain. You will also see a rise in engagement with your posts if you are making sure that your followers see regular posts from you.  
Collaborate
Instagram is absolutely full of influencers, which means that if you want to improve your visibility, you need to make sure that you get on board with them as they can really have an impact on who sees your brand. 
You need to find an influencer that matches your brand and your key audience and then work with them to promote your brand and to gain followers.  
Put your Instagram feed in your website
In order to make the most of Instagram, you should get it to work along with your other digital channels. Combining it with your website will show your visitors that there are other ways to find out what is happening within your business as well as a way to contact you.  
Know the best time to post
There are certain times of day when you should aim to post on your Instagram to gain maximum followers. It does depend on your brand and your audience. It can take a while to work out when you gain the most engagement and views on your posts, but if you can do this then you will soon feel the benefit.  If you have a business Instagram account you can find out the best times and days to post and when your followers are most active on the insights button on your profile page. It's definitely worth a look.
Encourage your clients to post
Another great thing about social media is that it allows others to post about your brand. So, make sure that you take advantage of this ability. Encourage your clients to post reviews and information about your brand, your products and your services. Not only will this mean that a whole new audience can learn about who you are, but it also builds your credibility as a brand to trust.  
Getting to know how best to use Instagram is one thing that you should make the effort to do for your business. It can help to secure you more followers and also make sure that you grow as a business.
Other blogs you may be interested in:
Going round in circles with Instagram Followers
Need help?
If you would like help with your marketing then bringing on a marketing consultant with a fresh pair of eyes can make all the difference. I work with B2B businesses and professional service firms in London, Kent, UK and Europe. Please get in touch or book a free 30-minute consultation.