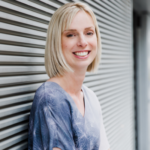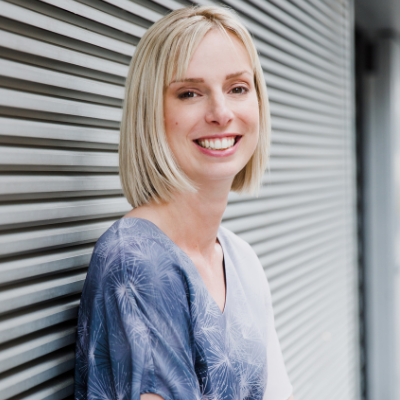 It is one thing to be active on LinkedIn, but it is quite another to use it to improve your lead generation efforts. LinkedIn is an incredibly powerful platform and provides professional service firms with the chance to share their knowledge and expertise, create a network, and improve their visibility.
That is, so long as they approach it in the right way. But, how do you do this? How do you improve a professional service firm's lead generation on LinkedIn?
Here are some of the best ideas for getting your lead generation on LinkedIn buzzing!
Try out hosting a virtual event
Thanks to the past couple of years, more and more of us have realised the power of virtual interactions. With this has come the rise of virtual events. The idea of a virtual event is that it allows you to speak to potential and existing clients for your professional service firm in real-time, without needing to be face to face.
Live events could offer a great way to share solutions that you may have to common issues and answer any questions posed to you. If you manage to do all of these things, you are providing real value to your audience.
The good news with LinkedIn is that it is designed to help you when you need to host virtual events and other approaches that you may need to take when it comes to promoting yourself.
Here are some of the main options that LinkedIn provides:
The ability to set up a webinar on another platform and share the event on your LinkedIn page to promote it

The option to host a LinkedIn Live Event requires the live streaming tool that the platform has created. However, it will also allow you to collect registration data and share any relevant content once the event has finished
Expand your reach with LinkedIn's Employee Advocacy
Whether you have three staff members or 33 working within your firm, you will want every one of them to be on board with what you want to achieve. Thankfully, the nature of LinkedIn means that your employees can be just as big a part of your marketing efforts as you are.
This is particularly true when it comes to the Employee Advocacy function. This function allows you to automatically alert employees that are part of your LinkedIn network of anything that you have published on your page. They can then decide to share that content with their network and further your reach.
Always have a custom CTA button on your LinkedIn page
It may seem like a strange idea, but to make sure that your professional service firm is in the spotlight of the people you want to appeal to, you will need to get creative. More creative than you would on your page.
You want to make sure that your profile is put together to optimise searches and leads. The best way to do this is to make sure that you have the right keywords in both your profile description and your tagline.
Once you have attracted the right people to your profile, it also becomes important to have a custom CTA there. This could relate to what you want the visitors to do. It could be "learn more" or perhaps "visit the website". Whatever you think would fit best with your professional service firms.
Have sponsored content
Sponsored content is designed to entice people to click through to your website. There are a variety of ways that you can create sponsored content. The idea is to make it tempting for people to click through to your website.
Once there, you can highlight what you want them to do. This could be a lead magnet or perhaps a sign up to a newsletter or email list that you create. The end goal is to ensure that you have the most leads generated by a piece of content that you share.
Create matched audiences to help you to connect with your audience
LinkedIn is designed to give you the best chance to build your network. This means that it can create matched audiences. These are groups that are based on what it is that you offer. You could match an audience with a certain job title, experience in an industry, or are connected to other firms and companies that link to you.
Being able to link to these particularly targeted groups gives you the best chance to be seen by those who want the service you provide or those who can share your content, and spread your reach even further.
Check on your mentions
The important thing to remember about social media is that to get the most from it; you need to be as active as possible. It can be hard to know where to start when it comes to starting conversations and engaging with posts on LinkedIn. Which is why the mentions activity tool is useful.
It allows you to find where your firm is being mentioned on LinkedIn and what content of yours is being shared. By having this information, you are going to be able to know which are the best conversations to join. Not only will this allow you to add more value by contributing to conversations, but it will also help you to bring in more leads too.
Ensure that you are actively publishing LinkedIn content
Another important part of LinkedIn as a social media platform is remaining active. When you are active, then you are going to be visible, which is the main part of being on social media in the first place.
When you are actively posting on a regular basis, it can be hard to know what you want to post. The last thing that you will want is to run out of ideas.
Some of the best ways to attract new leads with regular content are:
Remember that lead magnets are going to be the best for attracting new clients. They need to be valuable and draw people into wanting to know more about the services that your firm can offer.

Once you have them interested in what you offer, then you want to build trust in what you can do. A fantastic way to do this is with case studies. They not only highlight the success stories that you are most proud of within your firm but also show that you are credible too.

If you want to nurture those leads, then you are going to want to create how-to guides. These provide advice and guidance to those who are interested in your services. Give them the guidance that they need to understand a relevant process or service that you can provide them with. It also cements the idea that you are an expert in what you offer.
Use the conversion tracking tool
If your website is how you generate leads, then you are going to want to use the Insight Tag provided by LinkedIn to help you to track these external conversions. This is easy to do and can be set up via your Campaign Manager section.
Not only can you set up specific values, but you can easily track how they perform. Giving you plenty of data that you can use for your future approaches.
Harness the power of LinkedIn lead forms
Leads are an important part of growing your law firm, and so you are going to want to be able to use LinkedIn to the best level that you can. LinkedIn has a lead generation campaign which allows you to find leads without those people having to visit your website.
The platform has native lead forms that can be filled out directly on the platform, with no need to visit an external platform to do so. Making it so much easier for them and more realistic that they are going to fill it in.
When it is used in the right way, LinkedIn can be a hugely beneficial tool for your marketing efforts. It is just getting the right balance between paid content and organic posts in order to build a network for your service firm as well as potential and confirmed clients for now and for in the future too.
Take a look at some of my other blogs you may be interested in:
Weaving together a smart commenting strategy on LinkedIn
Need help?
If you would like help with your marketing then bringing on a marketing consultant with a fresh pair of eyes can make all the difference. I work with B2B businesses and professional service firms in London, Kent, UK and Europe as well as specialising as a Legal Marketing Consultant. Please get in touch or book a free 30-minute consultation.