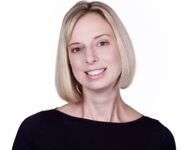 It doesn't matter what industry you work in, holding and hosting an event is a sure-fire way to make sure that you attract as many people as possible to use your services. You will be able to meet new clients and show them what you can do for them, which can really increase your sales.
You might not know where to start when it comes to organising an event for your accountancy firm, so, to help make sure that you get things right, I have put together our top tips on how to plan for your accountancy firm event.
What do you want to achieve?
Planning is key when it comes to arranging an event, so it makes sense that you are going to have to start with the planning. The first thing that you should think about is what you want to achieve. Once you have this in mind it will help you to make some of the key decisions and then you will know the best ways to approach it as a whole.  I have a template that I work through with my clients, establishing all of these details beforehand so everyone is clear on the main reason for hosting the event and what we want to get out of it.
What is your event budget?
Another thing that you need to figure out nice and early on is how much you can set aside for your event. An event is never going to be free, but if you are short on cash, then there are things that you can do to make it as cost-effective as possible. It is vitally important that you see an event as an investment rather than something that you have to spend out on.
Think about a time and a place
It is important to really think about when and where you have your event. It is important that it fits around the vast majority of your clients. This means that you should aim to have the event around the middle of the week and at the beginning or the end of the day. The venue is also an important consideration, you want to make sure that it is somewhere that is central, but that is still interesting too. You don't want to have a space that is too big, or too small for that matter.
Try and give them plenty of notice but not too much
You need to make sure that you invite people at the right time. This means that you send out your invites with enough time for them to add it to their diary, but not so much that they forget about it or they decline the invite because it is too early to know. It is a good idea to send a save the date notice around 2 months before you intend to have the event and the invites should follow up a month later.
Make the perfect invite
The invites to your event need to be simple, but still contain all the information that is needed for them to be able to attend. The invite should state the purpose and should say when you expect RSVPs too. This is also your chance to mention any hooks that are going to tempt people into coming, such as the venue, the entertainment, speaker names or perhaps the catering.
As you can see there are plenty of things to think about when it comes to planning an event for your accountancy firm. But we can promise you, no matter how much effort it is going to be, if you get it right, it will be worthwhile in the end.
Take a look at some of my other blogs on event marketing:
How to rocket your event marketing