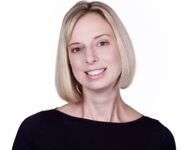 Marketing is not always the easiest of things to do and one of the hardest things to get to grips with is making sure that you please everyone. For accountants, there are certain things that you can do which are going to get under the skin of your audience and could end up undoing all the good things that you have already managed to do.
To help you to make sure that you get marketing right, I have put together some of the key mistakes that accountants make when it comes to their marketing. Just so you can do whatever you can to avoid them.

Getting names wrong
When you are communicating with your customers one of the worst things that you can do is to get names wrong. Even when it comes to sending out emails that are automated; it is vital that you do whatever you can to ensure that you get any names right. Failure to do this is going to leave you feeling more than just a little red in the face and could end up ruining your reputation.
Make sure that you make it clear how to unsubscribe
Whilst you won't want to think that anyone will unsubscribe from your mailing list, chances are that you won't appeal to everyone. In this instance, you need to ensure that there is a way to opt-out from any marketing messages that you may send. With current GDPR guidelines a big consideration, this is even more vital to do and make it as clear as possible too.
Not checking your website links work
If you have taken the time out to write a social media post or sent an email out to your client list, then the least that you can do is make sure that any website links work. If you send out an incorrect link then you are going to appear to be more than just a little sloppy and this isn't going to instil much confidence in how much you will focus on their accountancy needs.
Not being mobile ready
Yup – in this day and age it's still happening! Another huge mistake when it comes to your accountancy firm is not getting on board with the mobile world. More and more people are relying on their mobiles to search for things and get all the information that they need; which means that you need to as well. Be an accountancy firm who knows how vital it is to have a working and easy to access mobile website and this will definitely help you to appeal to as many clients as possible.
Having pop-ups
Pop-ups are irritating and they should be avoided at all costs. There is absolutely no reason to have them on your website. Not only do they appear to be unprofessional, but they will also be likely to stop your visitors from actually reading through your website content or your blog post.
One of the best ways to make sure that you don't make any mistakes when it comes to marketing; is to know what the main mistakes are in the first place. That way you can be sure that whatever it is that you are doing, is the right thing.
Take a look at some of my accounting marketing related blogs:
Marketing Strategies for Accountancy firms
Need some help with your marketing?
If you'd like to talk more about your marketing you can book a 30 minute discovery call here to see how I can help!
If not take a look at some of the services that I offer firms and businesses: