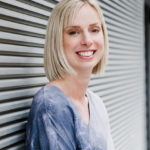 Marketing is a key part of your business, and it is something that you need to do right to get the best results. This can take time and effort. Not only this, but to make sure that you are always doing the best that you can to market your business, you will want to check your marketing is still working the way you want it to.
The best way to do this is to audit your marketing plan. But, what are the signs that you need to create marketing audits and how is it best to approach this task?
When you have rebranded your business
It is exciting to think that you are ready to rebrand your business, but rebranding can come with lots of work and things to think about. Sure, you will still have the same target audience and perhaps even the same products, services and ethos. But one key aspect of who you are and how you are recognised is going to change.
Whilst your marketing may not seem like it needs to change, rebranding should be seen as starting fresh, which means that it is ideal to start to consider what you are doing already and what you could be doing differently in the future.
You have rapidly grown
When you get the marketing right, one of the key things that you are going to see is that your business, as you know, has grown. Of course, this is a great thing and is what you will have hoped for, but this does have a knock-on effect on your business.
It may mean that you start to reconsider some of the things that you already had in place, such as your marketing strategy. There may, of course, be some things that you don't have to change, but equally, there may also be things that you see are going to need to be amended to best fit where you are right now.
You want to beat your competition
No matter what industry you work in, the chances are that you are going to have competitors who are trying to offer the same thing as you and appeal to the same clients. The key to doing better than them is to stay ahead of the curve. It can be hard to know what is coming up, but the good news is that there are tools out there that will allow you to look at the fundamental changes that are going to occur in your industry and whether your demographic may change over time.
You are redefining your target audience
This particular point links to the first one. If you are redefining your brand, then the chances are that you may be rethinking about who you are trying to appeal to when you are presenting your marketing efforts.
When you are redefining your target audience, you will need to think about whether your current marketing techniques and tools are going to work for them, which means that carrying out marketing audits of your approach is one of the best things that you can do.
How to conduct marketing audits
If you think it is time to conduct a marketing audit, then you may be wondering where to start. To help you to make sure that you cover everything that you need, here are the main steps that you should follow.
Overview your company
If you haven't looked at your marketing plan for some time, then the chances are that your brand has changed and evolved. This means that one of the best places to start is by creating an overview of your company. Of course, there might not be any significant changes, but it is always worthwhile taking a good, hard, concentrated look at your business and what you are offering right now.
Identify your goals
Next, you should think about your marketing goals. In a usual marketing strategy, you will be likely to have anywhere between 4 and 6 goals. All of these aim to improve your brand and help you get where you need to be. These goals should not only be short-term, but long-term too. It does just depend on where you see your brand going.
Think about your clients
Once you know more about yourself as a brand and where you are (as well as where you want to be), you also need to think about your ideal clients. If you're going to give yourself the best possible chance of being a success, you will need to be able to target the perfect clients, but identifying them might not be as easy as you think. So, take your time and think about who they may be.
Know your service or your product
You should know plenty about what you have to offer your clients. But, how often do you put this down on paper? When you are auditing your marketing plan, you need to think about your service or your product. What is it? Why is it necessary, and what can it do for those who buy it?
Look at what you did before and how that turned out
The best way to learn the right approach to take for the future of your business is to look at what you did before that time. This can show you the things that worked out well in the end and the things that you need to change in the future or right now to get the results that you want.
You may worry that this is tricky to do or that it will take a lot of time and effort to gather all that information, but the truth is that you can easily find this information to use later.
Consider your competition
You don't want to spend all your time thinking about your competition, but sometimes this is the best way to learn what you could do better. Thinking about your competition shows you how you compare and may give you some ideas on what you can change in your marketing strategy in the future.
Think about content
Content is key when it comes to marketing your business, so much so that it becomes a consideration all on its own. If you want to make sure that you perform the best you can, you need to ensure that you are taking time to consider the content and how to make it work for you as a brand. This includes social media, emails and even direct marketing or printed materials.
As you can see, there is a lot to think about when it comes to marketing audits for your business, so what are you waiting for? Consider your options, think about what you can change and what needs to stay the same, and I can promise you that your business will be the success you want and need it to be.
Take a look at some of my other blogs you may be interested in:
Marketing Planning 2021 – Time to Flamin…..go
Need help?
If you would like help with your marketing then bringing on a marketing consultant with a fresh pair of eyes can make all the difference. I work with B2B businesses and professional service firms in London, Kent, UK and Europe. Please get in touch or book a free 30-minute consultation.