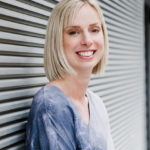 As we enter a new year, it makes sense that now is a great time to look at how you are currently marketing your law firms. Hopefully, things are going well, and you see some fantastic results, but if things are not quite working out as you want them to, or you think that there is room for improvement, then it might be time to look at social media.  
It seems that social media marketing is something that law firms don't often think about, but this shouldn't be the case. You just need to consider which platform you use.   
The best one to get to grips with when it comes to law firms social media marketing has to be LinkedIn. LinkedIn comes with various things that you need to think about. However, one of the best places to start is your company page.   
To help you work out how your company page should look, here are the main ways to bridge the gap.   
Pay attention to your banner image  
One of the first things that your visitors will see when they visit your page is your banner. This means that you want to think about how it looks and whether or not you need to update it.   
It is essential to use images that relate to your law firm and the people you are trying to turn into clients.   
Think about dark mode  
Many social media platforms are thinking about the dark mode; whilst this is something that LinkedIn hasn't entirely brought in yet, it is still good to consider.   
You want to ensure that even when the platform is in dark mode, your logo and any images you have added to your company page will be visible. There are several ways that you can do this.   
The first is to avoid using any form of transparent background on your images. You want to make sure that your logo background is darker rather than lighter, as this will ensure that it looks the same no matter the model that your user is in.   
Use all the tools available for law firms 
One of the best things about LinkedIn is that it is designed to be as easy as possible to use and benefit. A variety of tools have been created to maximise what you can achieve on the platform.   
You can:  
Host live events- live streaming is a great way to reach your audience. So, why not use this to your advantage and host a live event. You can stream to your network and get them interested in your latest news, promotions or products.   

Add polls- you want your followers to engage with your profile, which means that you will need to find a way to get them to do this. A great way to do this is to create a poll. Not only will this be more likely to get them to follow through on the question, but it will also give you an insight into their thoughts and what they may want from you.   

Write and publish articles- not everyone feels comfortable and confident writing content for your LinkedIn page. Still, it may be a worthwhile activity for you to create an article or two if you do. These help you share your expertise in law and are particularly useful if you have a niche or a speciality that you feel able to help in. Not only can you write your own content, but if you need to take a break, you can share the articles from other sources.   
Create a tagline and CTA 
Whilst the banner image is vitally important for your company page, you also want to make sure that you give proper attention to the words that you have on there. Two of the key factors you need to think about are the tagline and the call to action or CTA.   
These are the stand-out parts of your company page, and although they are not the most detailed parts of the content on there, they still need time and attention.   
Your tagline needs to be a part of your SEO plans, whilst your CTA will be the incentive or prompt for your potential clients to take the next step. LinkedIn makes CTAs that little bit easier by offering five buttons to add to your page. These are Learn More, Visit Website, Contact Us, Register and Sign Up.   
Get out there  
It is one thing to take the time to create your company page on LinkedIn, but it is even more important to use that page to your law firms advantage. To do this, you want to engage with other pages, blog posts and conversations, posting from your company profile.   
This not only helps you to network but also gets you noticed too, which is precisely what you are going to want to happen.   
Analyse your law firms data  
To learn whether or not you are doing the right thing on LinkedIn, you need to gather data on your performance and analyse it. LinkedIn has a tool designed to make this process so much easier, even if you are not particularly tech-savvy.   
Two of the key data streams that you can look into are your follower metrics (things such as the growth of followers and their industry, location or any other data that you want to know).   
You also have the tool to show how your competitors are performing compared to you and how your page may measure up against theirs—something significant to keep in mind.   
LinkedIn isn't a new platform, but it is still growing and changing. It does take time and effort to make it work for your law firm, but I can promise you that it is worth it in the end. LinkedIn is a great way to boost your following and ensure that you are seen as a law firm that can be trusted and deliver the very best service possible.   
Take a look at some of my other blogs you may be interested in:
Give your law firm a LinkedIn boost
Need help?
If you would like help with your marketing then bringing on a marketing consultant with a fresh pair of eyes can make all the difference. I work with B2B businesses and professional service firms in London, Kent, UK and Europe. Please get in touch or book a free 30-minute consultation.