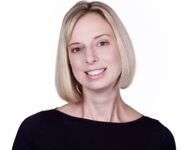 Marketing is a part of business that is always changing and developing. Approaches such as video marketing are being introduced and it is vital that businesses get to grips with it in order to maximise their sales and leads.
With as many as 89% of marketers aiming for video content as part of their marketing strategy, I have put together some of the main reasons why you should be leading the way with video marketing.
Video marketing encourages feelings of trust
When you are trying to appeal to customers and make sure that you secure the most leads and sales, you need to make sure that your customers feel trust in what you can offer. They will want to feel that you are authentic and you are going to deliver what you say you can. It is much easier to do if you share a video and they can put a face to the brand.
Videos are easy to share
Having content that is easy to share is one way you can make the most of your marketing efforts. One of the very best forms of content for sharing has to be videos. Videos are not only easy to digest, they also conjure up certain emotions that will be passed along. In fact, some research found a video can generate 1,200 times the share of both images and text combined.
Videos can help generate a database of your customers
I know this might not seem like a great approach, with GDPR and the protection of personal data. But videos can help you to gain more information about not only your customers but your target audience too. The thing with videos is that, if they are good quality and contain valuable information, then people are not going to feel negative about sharing their email address in order to view and access. Therefore, having a video that will be revealed after sign up is a great way to be able to obtain contact information about your customers.
Videos allow you to create a powerful Call To Action
When you deliver any piece of content to your audience, one thing that you always need to make sure is that you have a Call To Action, this not only signs off your content but also encourages those who read or view it to take further action. When it comes to a video, you can make sure that your Call To Action resonates with the person watching. Whether that is getting them to visit your website, sign up for your newsletter or email database, or just find out about what you can offer.
I love video marketing. Not only do I feel that it can be relatively easy to do, but I also think that it can have a rather impressive impact, which makes it a useful tool for any content marketing plans.
Read more of video marketing