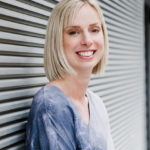 If you want to ensure that you are successful in marketing your business, then one thing is for sure. You will need to make sure that you plan how best to approach it. Marketing without a plan or strategy can go right, but it probably won't have as good an impact as it could if you thought about it. 
The trouble is, if you are not someone who understands marketing, then you may not know what it takes to create a marketing strategy that you can then follow. 
There are several vital ingredients that you need to add to any high-quality marketing strategy, so to help you work out how you can put together your plan, here are the most important things that you are going to need.  
Market research as part of your marketing strategy
You will never be able to effectively market yourself if you don't know who you are trying to market yourself to. This means that it is essential that you take the time to conduct market research. Generate market reports that you can use to put together your target audience and work out how you can appeal to the best.  
Know your benefits 
Once you have identified who your target demographic is, you can start to think about what they need. Your benefits should be able to match up with what they need, which means that you can promote your services and show them that you can help with whatever they need.  
Work out how you are going to promote yourself 
One of the critical aspects of marketing is promotion, so it comes as little surprise that you need to ensure that your strategy covers how you will promote yourself to your audience. You may be tempted to stick to one tried and tested method, but it is always a good idea to mix and match as much as you can. That way, you can learn more about the different marketing approaches, and you also can target as many potential clients as possible.  
Keep an eye on things as part of your marketing strategy
It is great to have put together a marketing strategy for your business, but it is not a good idea to let it sit there and not make any changes. You should keep monitoring and evaluating how things are going and identify any areas that are working well or not so well. If things are going well, then great news, you can keep it up, but if you notice that there is a considerable dip, you can think about how you can make a change and get back on track.  
Putting together a marketing strategy can be much easier than you realise; you just need to think about things carefully and work out what you want to achieve. That way, you can focus on those end goals and know that all the effort will be worth it in the long run.
Take a look at some of my other blogs you may be interested in:
Key marketing tips your professional service firms need to implement now!
Need help?
If you would like help with your marketing then bringing on a marketing consultant with a fresh pair of eyes can make all the difference. I work with B2B businesses and professional service firms in London, Kent, UK and Europe. Please get in touch or book a free 30-minute consultation.