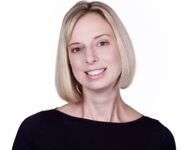 When it comes to your business, your brand is a key ingredient. Some may think it is simply a logo or design scheme. But it is so much more than that. It is a promise to your customers, it is the showcase of your values and it is the way that you promote your personality as a business.
Your brand should be a reflection of what you can offer your customers. It shows your potential customers what sets you apart from your competitors, which is key if you are in a fast-moving or highly competitive market. The power of a strong brand is a massive part of success.
This is why it is vital to pay attention to your branding. So, with this in mind, I have put together a short beginner's guide to some of the basics of branding!
Your values
Before you can even start to build your brand identity, you need to understand the core values of your business. You also need to know what your business mission is, and of course, how you are different from your competitors.
Once you know this, you need to put it in place. After all, there is no point having a strong brand, based on great service, only for you to deliver a sloppy service. As with many things in life, you need to practice what you preach.
Think about your audience
Of course, your brand needs to work for you as a business, but it also needs to work for your audience too. There is no point targeting your brand to completely the wrong clientele. Instead, you need to focus on those that are going to engage with your brand. If you sell to businesses, then this should be your aim with the brand, if you are a bargain shop, then there is no point trying to speak to high-end clientele.
Getting the right balance between what you want to create for your company, and matching what your customers want, can be tricky.
Get yourself out there
Once your brand is put together, then comes the time to promote it. You need to have a consistent image that is easy to recognise, that way, people are much more likely to buy from you. If you are worried about anyone copying your image, then you can always trademark it to protect it.
Anything that you promote or share, should be a reflection of your brand, especially in those early days. Which means that you need to carefully plan out your marketing efforts, to make sure that they have a focus on your core brand values.
Now you know the basics, why not try out a bit of a rebrand for yourself? If you are stuck and need some support, get in touch with me here at Helen Cox Marketing, and I can guide you towards a brand that will work perfectly for your business.
Other articles you might like:
Sensible steps to taking on a rebrand