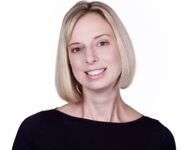 If you have had an established business and brand, then the idea of a complete rebrand is likely to be something that sounds tempting to you. Whilst you might be thinking about tackling a rebrand, the thing that you need to keep in mind is that it can be a lengthy process and one that you need to put effort into.
So, how do you know whether or not a rebrand is really a good idea for your business? I have put together a number of reasons why the time may have come to tackle that rebrand and transform your business.
You are fed up with being lost in the crowd
No matter the industry, the idea of a hive mind is one that often happens, particularly when there are a number of different businesses offering the same product or service.
The trouble with this is that no-one really ever stands out. Then someone comes along with a fresh new look and changes everything. Don't settle for being a sheep in the flock, be different, be unique and make sure that no-one else is quite like you. A well-known marketing guru in his book 'the purple cow' once said that 'safe is risky' and I truly to do stand by that statement.
You want to target a new audience
When you find your niche, it is tempting to stick with it and just keep plodding along.  However, sometimes, you need to branch out, move with the times and perhaps extend your reach.
If you want to try this out for yourself, you might want to think about rebranding at the same time, after all, your branding might not be the type of thing that appeals to your new target audience. Think about how you can reach a new audience, but also keep in mind that you need to still appeal to your existing clients and not alienate them.
Your brand has expanded
Growth is great in business and as you grow, you may find that you have to change too. This might not need to be a complete overhaul, as essentially your business is staying the same, but you may need to look at some aspects of your branding and make sure that it fits in with the new direction that you are taking.
You realise your brand is outdated
One of the most common reasons that you may decide to rebrand is because you have realised that your current brand isn't quite up to scratch in the modern world. If you feel that your brand feels stale, the chances are that your target audience does too. Which means that a rebrand is not only going to boost your business, but also bring you right into the modern world too.
Your brand doesn't reflect your values
In these modern times, a common reason that people buy from a business is that they feel the values of the brand match their own. This means that you need to do your best to ensure that your values are clear. One great way to do this is with your brand, which may mean that you need to assess your current brand and whether it is doing its job.
How do I help with rebrands?
I thought that I would add this in here. A lot of the marketing plans that I write often pull out a need for a rebrand. I've been working with my clients and my trusted design agencies to help project manage their rebrands – from new logos, colour palettes and refreshing websites all the way through to new PowerPoint materials and marketing brochures. It's been a great process for them as I have been able to hold their hand every step of the way and provide marketing advice and guidance throughout the whole process as well as keeping the blooming things on track (as much as I can anyway!)
As you can see, rebranding can come for a variety of reasons, no matter the reason why, take it carefully and slowly and you should have the perfect brand for your business.
Take a look at some of the services I offer