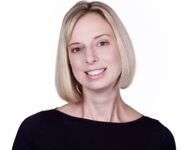 When it comes to organising an online event, you are going to want to get as many people to attend as possible. After all, isn't this the main reason to organise them? With the world going into a more remote way of catching up and working, it goes without saying that online events are here to stay.
This means that you need to do whatever you can to make sure that you get online events right. They can be hard to organise and even harder to get right, but they are definitely worthwhile doing. To help you to make sure that you get the most out of your online event, I have put together my guide on how to make sure that it is not a damp squib.
Plan plan plan
We know that planning isn't exactly the most exciting of things to do, but that doesn't mean that it is something that you should just not bother doing. Planning is key, particularly when it comes to online events. It ensures that everyone knows what to expect and also that things run as smoothly as possible. You can take this one step further by sending out an agenda for the event, as this will ensure that all the attendees are ready for whatever is coming their way.
Advertise it
Now, we know that this may sound obvious, but all too often the main error when it comes to online events is a failure to advertise them to those who may want to attend or advertising them too late. You shouldn't bombard your key audience in order to get them to attend; however, you need to send at least one reminder email in order to make sure that your event is on their radar and in their calendar.
Keep your attendees engaged
In order to make sure that your online event is a success, you are going to want to make sure that your attendees are all completely engaged with your event. It can be hard to do this and you are going to need to make sure that you appeal to them as best as you can and that it is in fitting with your brand and the type of things that may appeal to them. Polls are a great idea, however, you can also try things out such as giveaways as they are another great way to increase engagement.
In this uncertain and modern world, being able to run an online event is a great way to promote your business and ensure that you stay relevant and engaged with your audience. They do take less organising than a standard event, but this doesn't mean that you should take their planning for granted.
Think about how you can make sure that you advertise your event properly and that you can maximise the number of people who attend the event and that it is as successful as possible.
Take a look at some of my event related blogs:
Why is event marketing an important piece of the puzzle?
Need some help with your marketing?
If you'd like to talk more about your marketing you can book a 30 minute discovery call here to see how I can help!
If not take a look at some of the services that I offer firms and businesses: