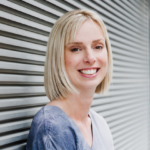 Content marketing is a term that describes the creation of a compelling narrative that promotes your company and sells your services and products. It is roughly defined as relevant, timely and valuable information for your audience that drives profitable customer action.
It is a continuous process that leverages existing content to add value and context to newer content and needs to be well-planned, designed and executed.
Create your schedule
First do your research. Look at your competitors' blogs and their social media presence and track shares through Excel. This will give you your baseline for the kind of information viewers are reading and sharing.
Think like a publisher and brainstorm your topics, scheduling in known events like product launches, hot topics in your market and holiday promotions. Block these in to your master calendar for an instant overview, then create sub-calendars for each project. Scheduling is the smart way to automate your marketing.
Be responsive when new topics arise, by rescheduling less time-sensitive topics, but stick to your schedule. Skipping a post can cause a drop off in engagement you'll take valuable time to recover from.
Create outlines for your content
Create a list of bulleted points for reference, thinking about the flow of the article. Having clear outlines is not only useful when you come to revisit the topic, but allows other writers to step in if necessary with a clear brief to follow.
Think about content distribution
Text is not the only way to leverage your marketing. Start with your blog post and then get creative about the ways you can re-purpose that content across different platforms:
• Create compelling infographics to share across Twitter, Instagram and Pinterest
• Set up a slideshow for use on platforms like LinkedIn, SlideShare and Scribd
• Use video on YouTube, Vimeo and Facebook
Content retention improves as you use visual representations to convey your message. Reading text requires your brain to make an active commitment to engage and process information. A visual, infographic, or, better yet, a video, is a direct way to engage on a deeper, subconscious level. Visuals create an emotional response and are perfect for creating personalised engagement.
Video is also a proven method to improve SEO, so it's important to develop your content in ways that maximise its impact across your social media channels.
Promotion
Ask for comments from your readers and invite them to share your content across their networks. Reach out to influencers in a respectful manner, complimenting them on their content and asking them to promote yours.
Tracking
Use customer focused metrics to prioritise high performing content, and track over time with cohort analysis for the broadest picture. ROI from marketing takes time, patience and self-discipline but follow this process and you'll produce content that attracts viewers and converts them into customers.
Other blogs you may be interested in:
How to hit a home run with your content marketing strategy
Need help?
If you would like help with your marketing then bringing on a marketing consultant with a fresh pair of eyes can make all the difference. I work with B2B businesses and professional service firms in London, Kent, UK and Europe. Please get in touch or book a free 30-minute consultation.