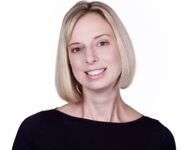 Creating great content isn't always easy. Not only does it mean that you need to think creatively but also that you write in a way that is persuasive. After all, you want to be able to inspire people to read on, but you also often want to be able to work in your sales based "hidden meaning" too.
So, how do you create great content? Let me show you three top tips that uncover the secret power of words.
Realise that sometimes you just need content to get the job done
Whilst plain and basic is never going to win any awards, that doesn't mean you should discount it. In fact, sometimes you just need the facts and benefits to be presented in a way that will be easy to understand. No story-telling, no conversation, not much of anything. Apart from the facts that show why you may just be the right business for your prospective clients to choose.
Tell a story, sell your brand
Who doesn't love a story? Chances are that most of us do. Which is why a story is a great addition. Storytelling varies in its style, but the main focal point is to begin by outlining a problem, before leading into how your service or product was the answer that they are searching for.
This can be summarised in the following sections: opening, conflict, dialogue and solution. All of which are key parts of putting together the story and ensuring that it hits the mark.
The thing to remember is that the story doesn't have to be dramatic, it just needs to be interesting enough to be read through. Something that most of us are going to be able to achieve, even if you are new to writing content. Just think to yourself – would I want to read this?
Create a virtual conversation with your content
The final approach that I am going to cover in content writing is a conversational style. This is when you write as if you are having a conversation with the person reading. When you write in this style the language that you use will come across more approachable and chatty.
It is more straightforward than others and best of all, if you want to try and write in this style, then you don't have to worry about being a great writer. In fact, sometimes you simply need the passion that is going to make sure that your content is interesting to read.
As you can see, writing content for your business doesn't need to be a headache. Instead, all you need to do is think about which approach is going to work best for you, for your brand and for your audience and then get your fingers working.
Want to find out more about content?
Take a look at these blogs:
Once upon a time and the art of storytelling