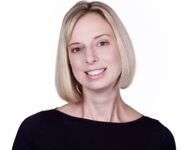 Who doesn't love listening to a good story? No matter what your favourite type of tale is, there are not too many people out there who don't love reading a story. This is why, rather unsurprisingly, storytelling has become one of the most effective marketing and sales techniques that you can try out.
But why and how can you harness this emotional and thought-provoking method of getting your message across?
Find your own story
Before you can share your story, you need to first find it. The important things to remember is that whilst they can vary in content, they all need to be easy to read, original and of course have a personal touch too.
A great idea for a story if you are finding it hard is to share personal experiences from your customers, the story can include how they use your product or your service and what it means to them. There is nothing more emotional and more engaging than talking about your experiences, people just tend to naturally tune in.
Figure out your target audience
You can't communicate your story to your target audience if you don't know who they are and what is going to appeal to them the best. Take the time to get to know them. Consider their age, their shopping habits and what they are likely to want and need.
The key is to create your story to make sure that it appeals to them. Then you know that it will work the best that it can.
Always make it personal
The key to a great story is that it is personal.  However, creating one of these isn't as easy as you may think. You want to make sure that it doesn't feel forced or artificial and instead that it feels completely from the heart.
Think about the type of person your business would be, and go from there.
Know when to post it
Good content is not only important, but you also need to think about when to post this content too. In order to do this, you need to put yourself together a content calendar. You can make one of these yourself, the only thing that you need to keep in mind is that regular posting is key. You should never post all in one day, else you will end up having nothing to post the following day and your audience will lose interest. You could make the most out of your story by posting a series of snippets or examples over a period time. Once you have the content make it work for you and don't post it all in one go!
Keep them wanting more
Talking about losing interest, keeping the attention of your audience is important to keep in mind. You always want to leave your audience wanting more, after all, in doing this they will be ready and waiting to read the next installment and find out what happened next.
Whilst these steps may seem simple, you still need to put effort into what you do, else you will find yourself with a less than interested audience.
Read more of my blogs
5 ways to pin down your target audience