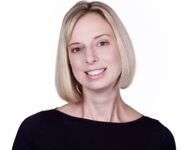 Email marketing is a great way to promote your business and make sure that you generate some sales, leads and interest. For the most part, email marketing can be relatively easy to do, however, just like anything there are a whole host of mistakes that you can make during the process
So, what are these mistakes and how can you do your best to avoid them?
Having the wrong information in the email
When you send out an email to your database, the last thing that you are going to want is for it to be the wrong email, or to contain the wrong information. This may not only end up misleading or confusing the customer, but they may also not have a feeling of trust in the future emails that you send out.
Once you have written and designed your email. Walk away from it for a couple of hours – it's amazing what a fresh pair of eyes can catch when you give them some breathing space.
Email marketing and the curse of the broken links
There is a good chance that your emails are going to contain a good few CTAs which will take the reader to a variety of links within your website. It is important, in order to make a good impression, the links need to be working and they need to be correct. Otherwise, you could send them in the wrong direction, which will never create a good impression. I nearly sent a client email out the other day but decided to do a double check and loan behold a bloomin link was broken…
Incorrect names
We all know that personalising emails is a great way to make sure that they are appealing to your target audience. However, this is another way that you can make a mistake. Imagine receiving an email that isn't addressed to the right person? This isn't going to impress people or make them feel special. Exactly the opposite of what personalisation can actually mean.
Sending out emails that are not relevant to their interests
You hope that everyone on your mailing list is going to be interested in what you can offer, however, from time to time, you may find that you send out an email that isn't going to appeal. This is hard to avoid of course, as you cannot be a mind reader in what your customer is going to want. One way that you can try to improve the chances of avoiding this mistake is to ensure that your customers know what they are signing up to and that they understand exactly what you are going to be sending out to them.
Not proofreading
Anything to do with content can go wrong. Mistakes come in a lack of punctuation, grammar and of course mis-spelling, however, the thing to remember about this is that with a simple touch of proof-reading you can do your best to avoid these problems and send out amazing emails that are going to actually have the impact that you are looking for.
I use Grammarly and also sometimes I will copy and paste my email copy into word to see whether I get the dreaded red line or not so dreaded blue!
As you can see, there are some mistakes that you can make with email marketing, however, they are easy to avoid and that way you can still have the impact that you are hoping to achieve.
Check out some more of my blogs on email marketing
How to naturally grow your email list