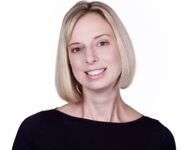 After taking the time to create your website, the last thing that you are going to want is to find that your visitors are going to disappear off your website before they have actually found out what you can offer.  
The trouble is, most people now have very short attention spans, we want to make sure that the information that we need is there, ready for us to view. We don't want to have to take the time to search around to find out what we need to know.  
This means that when you click onto a website if you don't see a reason to stay, you are going to disappear.  
So, how do you make sure that the traffic coming to your website sticks around?  
Think about your first impressions
First impressions matter, especially when it comes to your website. You need to make sure that you take the time to check that your design is up to scratch. Use attractive colours as this will catch the eye and then make sure that the content that you write is presented in an easy to read font that will make sure that your customers can easily understand what you are trying to say.  
Add some video to your website
Video has become a huge part of website design and social media too. The great thing about video is that it presents all the information that your customers are going to need, in an easy to digest format. The thing that you have to remember is that any video that you have on your website is short and interesting. However, making the effort, such as creating product demos or perhaps customer testimonials, is going to have a huge impact on your potential and existing customers.  
Don't forget images
It is also a great idea to add images to your site. After all, they say that a picture speaks a thousand words. You need to be creative with your images and you need to make sure that they don't blend in with the rest of your website. An image should reflect your business, but they need to convey emotion which will appeal to your audience too. Most importantly, you need to make sure that you are allowed to use the images, either by checking their copyright or purchasing them.  
Allow people to find out more about you
It's great listing your services but having information such as client testimonials and case studies will really help people get a feel for how you can help them and the benefits you offer too. Do you have these pages on your website and are you really showcasing yourself as best as you can?
As you can see, there are things that you need to keep in mind when designing your website, to make sure that your traffic stays around to learn more about your business. Once you have these things on your website, you can start to think about internal links, keywords and adding relevant content too. All things which will make sure that those visitors who have stayed, can learn more about what you can offer them.  
Take a look at some of my other articles!
Simple Steps to setting up your website