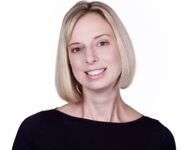 One thing you should never underestimate is having a website for your business. Your website is the showcase of what your brand is and what it can do. It provides information that your audience needs and above all else, it makes sure that people recognise that you are a credible and professional business.
So, how can you up your credibility and really ensure that your website conveys this message? To help you, I have put together my top tips on the steps to take to create a credible website.
Encourage reviews and testimonials
When it comes to buying a product or booking a service, you are going to want to make sure that you can expect the best level of service and results. What better way to show that you are good at what you do, then to encourage previous customers to leave reviews and testimonials about their experiences, ensuring new clients see you as a credible business.
Keep your website updated
We have all had one of those moments when we come across a website that hasn't been updated in years. This isn't going to inspire confidence in what the business is going to do for you. So, make sure your website is regularly updated and the content/media is fresh and in date.
Always display your contact information clearly
Hopefully, your website is going to give your customers as much information as they need, however, there may be other questions that they have, or they may want to speak to you about buying a product or arranging a service. Ensure that your business contact information is displayed clearly for customers to get in touch.
Create some good quality about us content
Sometimes, one of the easiest things that you can do to ensure that you are seen as a credible business is to create some good quality about us content. This will show your audience a little more about your brand and allow them to build a connection with you.
Taking the time to look at and work on your website can be incredibly valuable to your business. Not only can it help you to advertise and market yourself, but you are seen as a credible business.
If you want to find out more about how websites can help your business check out these blogs:
Simple steps to setting up your website
Does your professional services firm need a website makeover?