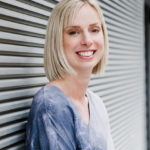 Email marketing has been around for some time. With many brand new trends out there in the world of digital marketing you may think that the time has come to move away from the more traditional approaches like email marketing and instead think of new ways to do things.   
Of course, it is good to try new things and see what works for you, but the truth still remains that many older methods can still work to market a B2B business. This is definitely true for email marketing. However, it is something that you need to try hard to get right. 
Want to know more about how to master email marketing for your B2B business? Here's the 7 things that I think that you need to know.  
Growing your database  
Spam is not something anyone wants in their inbox. If you are receiving an unwanted email from a company; then, you are not likely to want to find out more about them or click through to their website.   
This means that growing your database needs to be something that you do organically rather than trying to buy the information that you need.   
There are several great ways that you can try to encourage your database to grow as naturally as possible.
You can:   
Add an email opt in to all your staff signatures   

Ask email recipients to share your emails with others that they think may be interested  

Promote a click-through lead generation offer throughout your social media profiles  

Add engagement features to your content, especially videos  

Share any newsletters you may have created on social media which encourages people to sign up to find out more.   
All of these things can help your email list to grow. Which means that you can send out any information or promotion that you have to as many people as possible.   
Avoiding the spam box  
The last thing you want is to end up in the spam folder. This means that it is essential that you do whatever you can to avoid this. The simplest way to do this is to make sure that you only send to those who have opted in (as I have discussed above). However, to try and give yourself the best chance of being a recognised contact. There are other things that you can make sure that you do.  
These include:   
Always identifying who you are in the sender's name  

Ensuring that unsubscribing to your emails is an easy process  

Sending content that is informative and is tailored more to the business that you are sending too  

Make sure that your database is up to date and information is checked   

Refraining from sending emails too frequently  
Of course, you can't always guarantee that you are not going to end up being highlighted as a spam sender. But it is at the very least going to give you the best chance possible.   
Newsletters in email marketing  
One of the best things about email marketing is that there are various emails that you can send out. Each one offers something different to the last. One that is worth trying to put together is a newsletter.   
The idea of a newsletter will focus on one particular aspect of your business or topic that you want to cover. This one topic flows throughout the entire newsletter, although there are other related different aspects weaved into it.   
You may also find that newsletters give you the chance to feature any special offers that you may be running. As well as any key ads that you think may be worthwhile promoting. All of which come together to create an exciting email to read, which is also informative.   
How often should I send emails?   
One common question that seems to come up time and time again is how often should you send marketing emails. This can be tricky to answer as it depends on the nature of your business and who you are marketing too.  
It doesn't help when I say to aim for a frequency of emails that will make you seem like you are not spamming your contacts. This can be hard to ascertain; however, if you want to check that your contacts are happy, the best thing to do is to check how receptive they are to your emails and whether this dips when you send more than one out in a particular time period.
Another way to try and manage how often you are sending emails is only to send out emails to your contact list if you feel that it is necessary. Never, ever send an email to tick a box for the sake of it. This makes sure that you are not becoming a pest every time you pop up in your contacts' inbox and ensures that when you do send something out, it will provide value to the other person reading it.   
Designing an email  
If you want someone to take the time to read your emails, you will want to make sure that they look the best that they can. Design can be a challenge, especially if you are not particularly design-minded, but there are things that you can do to make sure it looks the best that it can.   
Emails can handle images and other media, but you need to make sure that you try and keep it as simple as possible. Sure, you want your email to get noticed, but you don't want to crowd it and overwhelm it with images and videos that take away from the message you portray.   
Another essential thing to do is to make sure that you take the time to test your email. Not only will this help you ascertain how it will look when it is received, but it can also show you if there may be any issues in being sent/received.   
Creating subject lines for email marketing
To get a business to open your marketing email and read it, it needs to appear as tempting as possible. This means that you have to take the time to create a subject line that will ensure that your email stands out from the crowd.   
You will want them to instantly recognise what the email is going to contain and feel that they have to find out more about it and in turn, create a click-through.   
Creating a subject line can be tricky, but much like many things in email marketing, practice will make perfect. The main idea to have in mind when it comes to subject lines is that they should be short, sweet and to the point. You want to create a sense of urgency in reading what is in the email and encourage action.   
What is a bounce back in email marketing?   
Sometimes your emails don't quite reach who they are intended for, which means they bounce back. Two main types of bounce backs can occur with email marketing. These are a hard bounce and a soft bounce.  
A hard bounce is when the email has failed to be delivered because the email address is fake or is invalid. This bounce back won't change and needs to be addressed immediately – I would recommend removing this from your list.
A soft bounce is when there is a temporary issue with the intended email address, such as having a full inbox. While this results in the email coming back to you, it is only temporary and can be fixed.   
It is vitally important that you cleanse your contact list as much as possible, as this will ensure that you will avoid bounce backs as much as possible.   
As you can see, there is a lot to think about when it comes to creating marketing emails for your business. If you want to know more about what to do and how you can see the maximum level of success in your emails, I hope that this has given you what you need to get on track.   
Take a look at some of my other blogs you may be interested in:
Time to bump some personality into your B2B marketing strategy
Need help?
If you would like help with your marketing then bringing on a marketing consultant with a fresh pair of eyes can make all the difference. I work with B2B businesses and professional service firms in London, Kent, UK and Europe as well as specialising as a Legal and Accountancy Marketing Consultant. Please get in touch or book a free 30-minute consultation.