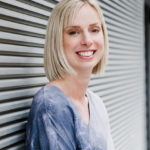 The world of marketing changes quite quickly, especially when it comes to digital marketing and your business. Whilst there are changes that you are going to want to try out as trends come and go. Some types of marketing seem to be sticking around.  
One example of this is email marketing. Email marketing is not only incredibly effective, but it can be simple to put in place and use too. Despite this, if you do want to try out email marketing, you will need to get it right. Especially when you consider just how many email marketing emails your target audience will get every day.   
So, to help ensure that your emails hit the target, here are my email marketing basics and how to get it right.   
Send at the right time  
Unless you run a 24-hour operation, it is safe to say that your emails will be created during working hours. However, just because this is when you can write them, this doesn't mean that this is the right time to send them.   
There are prime time spots when emails should be sent out to your audience. And the thing to remember is that if you are working, then the chances are that the people you are sending to will also be working. Which means that they are not going to have time to read your email.   
Think about when is best to have your email delivered and set up for this to be done automatically. I can recommend thinking about the 8 pm mark as this is when lots of people will be sat on their sofa, having a bit of their time.  
Make email marketing as personal as you can  
If you really want to encourage people to open your email and read what it says, then one thing to do is make it as personal as possible. The relationship and trust you can build with email marketing is one of the most important things for you to do. And can make the difference between it being read and deleted.   
One way that you can do this is to make it as personal as possible. This is more than just using their name, but also thinking about how you can show them that you see them as an individual and as a person. Rather than just a number on your database.  
Always remember mobile users  
Do you ever log into your computer just to read your emails? The chances are that you don't and that many of your emails are actually accessed on your mobile. This is not only true for you but for others too. Keeping this in mind, any emails you send must be easy to access for any user. Even if they are on their mobile.   
There are several ways that you can do this; this includes converting your emails into a single-column template, ensuring the font size is going to be easy enough to read on cell phones. And that the CTA is easy to see and even easier to click.   
Win back those dis-interested parties  
Despite your best efforts, parts of your email database will no longer read your emails or be tempted to follow up on whatever you send them. Rather than giving up on them, you need to think of ways to win them back.   
Carry on sending emails and create engaging campaigns that are designed to tempt those lost contacts back. Even the best plans might not instantly work, and it can take time. But I can promise you that your patience will pay off in the end.   
Re-focus for a short while  
Whilst marketing on social media is a vital part of marketing your business, it can be all too easy to focus solely on that and nothing else. If you are finding that you are doing this more often, then the time has come to step back and re-focus on something other than social media.   
Take a break from simply worrying about your social media posts and pour all that energy into your emails instead.   
Offer a freebie in your email marketing  
If you have found that people are not clicking through on your emails, then it might be time to consider offering some kind of give-away. It really depends on what type of business you provide as to what you give away. However, the main fact is that it needs to be of value to them.   
Think about what is likely to appeal, and then include this in your emails. You will be surprised by just how much interest you can gain.   
Email marketing might seem like an old-fashioned approach, but I can assure you that when you do it right, it can really work. Take the time to think about making emails work for you and what needs to happen to make them as effective as possible.   
I can promise you that you will eventually see the benefit with more interested clients and hopefully more sales.   
Some of my services: 
Need help?
If you would like help with your marketing then bringing on a marketing consultant with a fresh pair of eyes can make all the difference. I work with B2B businesses and professional service firms in London, Kent, UK and Europe. Please get in touch or book a free 30-minute consultation.