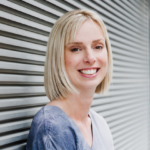 As a professional law firm, you are going to want to do as much as you can to ensure that you are seen as being the very best that you can be. You want to make sure that you help your clients, no matter their issues. And that you work with them to reach the best outcome for them.
In the most part, you should be able to reach this goal. However, from time to time, no matter what you do, you are going to have a client who isn't entirely satisfied with their results.
Whilst an unhappy client used to mean that you would need to be mindful for a poor word of mouth reputation. In the modern world, it is all too easy for your dissatisfied clients to leave an online review.
Reviews are what other potential clients are going to read and use them to make decisions on whether or not they use your services. So, it goes without saying that you are going to want to take action and make sure that your less than favourable review has minimal impact on your business.
The main question in this situation has to be, what do you do with a 1 star review? Let me help you to work out the best approach to take.
Don't wait around
The worst thing that you can do with a negative review is to sit on it and not respond. Sure, you don't want to jump the gun and say something that will make the situation even worse. But it is a good idea to take action as soon as you can. This shows that you are being active when it comes to interacting with your clients. And that you value their feedback, even when it is negative.
Be professional
When the time does come to respond to that particular client, it is vital that you take any form of emotion out of the situation. You may disagree with what they have to say about you and the service that they received. However, you need to make sure that you always respond to what they need to say professionally.
Take any emotion out of your response and only state facts keep as level headed as possible. You want to respond in a professional way, be human apologise if there is a need, recognise there is a problem and then take action such as the below. We don't want the online review platform turning into he said she said situation. It's how you handle the review and how others perceive the handling of that review that is important.
Ask them to resolve with you offline
If you think that you need to work with the client to remedy the situation, then it is a good idea to work with them offline as much as you can. Whilst it is good to show other clients that you are taking any concerns seriously and that you want to fix things, you should, wherever you can, take things offline. This will allow you to discuss the client's issues further and offer solutions.
The important thing to remember is not to focus too much on the negative reviews. They do happen and even when you work really hard, there is still a chance you may end up with one from a client. Whilst you don't want to dwell on these, it is a good idea to use them as a learning curve and let them help you to work out how to improve your law firm for the future.
Like this blog? Check out:
If customer reviews be the food of love read on
If you would like help with your marketing then bringing on a marketing consultant with a fresh pair of eyes can make all the difference. I work with B2B businesses and professional service firms in London, Kent, UK and Europe. Please get in touch or book a free 30-minute consultation.