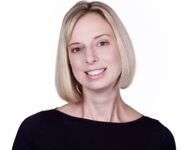 When it comes to spending our money, as people we want to make sure that the things we buy are going to be worth the investment. One of the simplest ways to do this is to read a customer review or testimonial from someone else who has used the service.
In fact, you should never underestimate the power of a review. As many as 90% of consumers say that reading a positive review has then gone on to shape whether or not they make a purchase, which means that you need to ensure that your business is the one getting all the 5-star reviews.
So, with this in mind, I have put together a few reasons why you really should be getting on board with the idea of customer reviews.
Customer reviews are cost effective
When you run a business, one thing that you are going to have your eye on is costs. This means, if you can find a low cost (or even better, free) way to promote your business then it is well worth trying out. Reviews are, in the most part, completely free, and they give a great viewpoint of not only how you work with your clients, but also how your product or service has actually benefited them in both the long and the short term. Once you get a review you can put it on your website, promote it in social media and get it out to the masses – don't just let it sit there!
Customer reviews build trust
Trust is key in many of the consumer choices that we make. Particularly if we are buying online. One of the simplest ways to build trust in what you offer is to show that others have bought from you and lived to tell the tale. Not only this but if you have ever received a negative review, then this isn't the end of the world. How you react and the things that you do to rectify it all goes a long way to show the client just why you are the professional to do business with.
They even help with SEO
We all know that SEO is the name of the game when it comes to promoting yourself online. However, that said, SEO can be a tricky beast to master. Blog posts, website content and landing pages are all key points to consider in any content marketing or SEO strategy, but you may not realise that reviews are also going to help you to get yourself higher up the rankings.
As you can see, it really does pay to open up reviews of your business to customers past and present. It may be nerve-wrecking to think about, but in the long run, these testimonials can form a huge part of your future success.
If you're interested in finding out more you might want to take at these blogs!
Making online reviews work for you