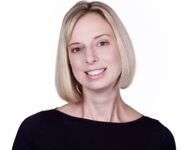 Podcasts are a great way to present content that relates to your business, all in an audible format that is easy to digest for your target audience.
One great form of a podcast is an interview, as this will bring an expert opinion to your podcast and also give you some interesting content to include too. But how do you put one together? Here are some of our top tips for planning a podcast.
Choose the right guest
It can be tricky to find the right guest for your podcast interview. You are going to want to find someone who is interesting and knows what they are talking about, but also someone who is easy to interview and comes across well when they are speaking.
When you have found someone that you think is going to be right for your interview, make sure that you speak to them and find out if their tone will work for your podcast.
Plan your interview in advance
A good interview is going to need planning. Whilst you don't want to lose the ability to let the conversation flow and you will want to allow for spontaneity too, you should still have in mind what you want to discuss and ask. It is a good idea to let your interviewee know a rough angle that the interview will take and also some of the questions, however, avoid sending everything over as they then may prepare their answers in advance and will sound like they are reading out from a script.
Figure out the technology that you are going to use and check it over
There are a variety of ways that you can record and conduct an interview, the majority of podcasters will use Skype to conduct and record the interview. It is a good idea to make sure that this is okay with the other person and check that you are going to be able to connect via this method and that it works for both of you.
Allow for pauses
When you are interviewing for a transcript it doesn't matter too much how the interview sounds, however, when you are recording for a podcast you need to be able to record it in the best quality possible and allow for easy editing too. Pauses are important. not only do they give you both a chance to catch your breath, but a pause will also help you to edit it at the end too.
Interviewing someone for a podcast is a great idea, however, it needs planning. Think about things carefully and in no time at all, you will have a great podcast to share with your audience and hopefully give yourself a bit of a boost too.
Don't forget to take a look at some of the services that I offer: