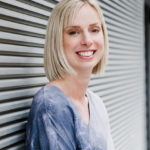 No matter your industry, professionals have to get to grips with it if they want to succeed in social media. Half of the world population use social media (in some form) regularly, which means that it has become the natural place to reach prospective clients. 
Whilst social media can be incredibly powerful for solicitors. There is something to keep in mind; not using social media in the right way can mean that you dent your reputation and undo any hard work that you have already put in place.  
To ensure that you use social media in the right way, I have put together 10 of the biggest mistakes that lawyers can make to help you avoid making them yourself.  
Not responding to comments 
One of the main things about social media is engagement. The more that you engage, the more that you will be engaged with. This means that you will have a greater reach, as the algorithm will work in your favour. It is essential to ensure that you always reply to any comments that your followers make an effort to post, and this should be a genuine comment rather than something generic. 
Not editing what you post 
The nature of social media is that it is supposed to be quick and easy to post. However, this doesn't mean that you should forget about grammar and spelling completely. Any bad grammar or typos that you make on your posts will cause people to take the content that you post far less seriously, which is not an impression that you are going to want to give. It is a good idea to ensure that you take the time to proofread your posts, even the smallest of them.  
Taking negative feedback personally 
Even those with the toughest of skin will find that negative feedback stings somewhat. However, negative comments and feedback is something that you are going to receive on social media. The important thing is that you see it as a chance to learn and a chance to grow.  
Whilst you may be tempted to respond to any negativity on an emotional basis, it is not a good idea. Remember that it is not personal, and approach it with an open mind. When others see how you professionally respond to negativity, this will show you in a good light. 
Using the wrong type of content for your platform
Every single platform appeals to a different type of person, and content that works on one platform, won't work on another. This means that you need to do your best to ensure that the content you share will align with the platform you are using. It can take time to learn about each platform; however, I can promise you that it is worthwhile taking the time to do this.  
Not using images in your social media posts 
Of course, the text is vital in any social media posts, but you should always make sure that you think about the images that you use. Images are what your followers are going to see first and what will catch their eye. 
Even better than images, you have videos; video marketing has been proven to be a valuable method of getting your message across.  
Only posting when you feel ready to 
By your very nature, there will be times when you don't feel ready or inspired to make a post. Some may say that you should avoid posting at these times. But, I don't think that this is the case. It is vitally important to ensure that you post regularly, which means you need to find your motivation. Even when you feel that you are not inspired to post, give yourself that push. You will be glad that you did.  
Not using hashtags  
Hashtags are a huge part of social media, and if you want them to work for you, you will have to get to grips with them. It is easier than you realise to understand and learn about hashtags. However, some people still find it hard to remember to use them effectively.  
When you learn about hashtags, then you will realise that the better hashtags you use, then the better chance your content will have of being successful.  
Focusing solely on one form of social media 
Whilst you are likely to have your favourite platform, it is essential to be inclusive when it comes to social media. Every platform has its own benefits and its own uses, so make sure that you embrace them all. Of course, platforms such as LinkedIn is the go-to for professionals like yourself. Still, more and more, solicitors out there who are embracing the social media platforms that are seen as being more fun, such as TikTok and Instagram. 
Not getting to grips with your target audience  
When you post on social media, you are going to want to generate the most interest possible. However, to do this, you will want to make sure that you always try to tailor what you post to your audience. You need to learn as much as you can about your audience; that way, the social media posts you share will have the most significant reach and outcome possible. 
Posting on social media at the wrong time 
Of course, it is important to post the right content on social media, but just as important is when you post. You need to ensure that you fit around the time your audience is online, as this will give your posts the best chance of being seen and then being a success. Isn't that you are going to want to achieve? 
Social media doesn't always appeal to everyone, but one thing to remember is that it is an advantageous method of promoting your brand and of securing clients. You just need to make sure that you understand how it works and always use it in the right way.  
Some of my services: 
Outsourced Marketing Management
Marketing Consultancy Services and Power Hours
Need help?
If you would like help with your marketing then bringing on a marketing consultant with a fresh pair of eyes can make all the difference. I work with B2B businesses and professional service firms in London, Kent, UK and Europe. Please get in touch or book a free 30-minute consultation.