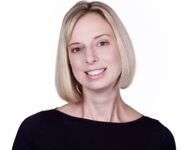 Online marketing is a key part of any business marketing strategy, after all, we live in an online world now. It doesn't matter if you are a big business or a small business, you need to be paying attention to online marketing.  
But where do you start? It can be a difficult world to master, so, to help you along the way, I have put together my guide to online marketing for small businesses.  
Always, always, take the time on your website
One of the first steps to making sure that your company is felt online is to take your time on your website. Your website is one of the first places that your customers will go to learn more about your brand, and is your chance to make a good impression.  
When it comes to your website, there are things that you need to keep in mind. Your domain name and URL should be a clear indication of your business and be something that is easy to remember and type. You also need to think about making sure that you have a good level of hosting, that both your desktop and mobile sites look good and that they work perfectly too.
You should also think about the content that you use on your website, it needs to have keywords, of course, but it needs to be relevant and informative.  
Use social media to your advantage
Social media is a huge part of online marketing, after all, social media is a place that you can make sure that your company and brand engages with your target audience. Not only is social media a great place to promote what you can do, but it is also a place that your customers can voice their opinions on your business, as well as get in touch with you should there be an issue.
Having a strong social media profile is going to improve the reputation of your business and also ensure that you can communicate the personality of your brand too. You can post words, videos, photos, anything that is going to help to get your message across.  
Think about the different approaches to digital marketing
After taking the time to make a website and be present on social media, you need to make sure that they are seen, this means that you need to think about digital marketing and how you can make it work for you. SEO, pay-per-click advertising, conversion rate optimisation, Google Ads and of course Facebook Ads, all of these things form a part of digital marketing and they should all be something that you try out and see if it works for you.
You also need to think about what you want to achieve from your efforts. As this will help you to focus more on what might work for your business and appeal to your potential customers.  
One form of digital marketing that should never be ignored is email marketing. It might seem basic and old-fashioned, but there is plenty out there to say that email marketing is still going strong, and seeing as it is incredibly cost-effective it might just be a wise idea to give it a go.  
Now you know more about digital marketing for your small business, why not make the effort to try digital marketing for yourself? You never know where it might take your business.  
Interesting your upping your marketing and need some help. Take a look at how I can help your business: