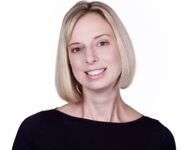 It doesn't seem like that long ago we were waving goodbye to Google +. It seemed that Google had high hopes for this platform, only to find that it didn't quite work out as they hoped.
The great thing about Google is that they are always thinking about new ways to work and this means that they dusted themselves off and started to get to work on Google My Business, rather than mope in their failings.
So, what is Google My Business – a recap?
Chances are that you might not know much about Google My Business. However, once you learn more about it, you are going to realise that it is something worth learning about. It is an entirely free tool that is used to promote your business website and profile on both Google Search and Google Maps. Once you set up a Google My Business account, then you are going to be able to see your customers, connect with them and also share updates about your business too. All of which are pretty useful things in their own right.  
Why should I be using it?
There are a number of reasons why it is going to be worth you investing some time into. The main part is that it offers a range of tools that are all designed in order to make sure that your business is successful.  
It makes sure you are visible
Of course, your website is going to already be visible in Google searches, but with a Google My Business account, you are going to be able to secure an extra touch of visibility thanks to the website that it creates for you.  
It helps you to learn about your business
When you sign up you will gain access to a dashboard that gives you a wealth of information about your business. This includes online performance, customer reviews and even customer photos too. This can all help you with your marketing strategy and help you to achieve the results that you hope for.  
It also gives you an insight into how people are searching for you and how they click through to your website. Again, which could prove useful for your future marketing efforts.  
It allows customers to contact you
Customers are always going to welcome another way to get in touch with you, and it does just that. They can call or message you through your listing and, they can also leave reviews too.  
You can keep an eye on the competition
One of the keys to success is making sure that you have one eye on your competitors. Thankfully, this makes it much easier to do. You can see what they are up to and of course the reviews that they are receiving, which can help you to tailor your own services as well as your own website information too.  
Google My Business is already proving to be a successful addition for Google and useful addition for you as a business owner. So, get on board and make sure that more people are finding your business on Google.  
If you like this blog you might also be interested in: