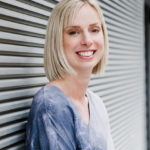 Content marketing is a vital part of your marketing strategy and something that every single business should try and utilise the best that they can for their brand.
But what is the best approach to content marketing? How can you ensure that it works the best for your brand and audience?
Let's take a look at my tips to help you understand and create practically perfect content for your business marketing.
Have a content marketing calendar and plan
One of the main things that you need to make sure that you do when it comes to content marketing is to know what you will post and when. This means that you need to think about putting together a content plan and a calendar too.
It may take extra time to put this together, but I can promise you that it is worthwhile doing and can be hugely beneficial to you in the long run. Part of your content plan should be what you want to write about, when you will post and where you will share it too.
Always focus on quality
Whilst you should make sure that you post regularly, the main thing to think about when it comes to content is making sure that you focus on quality. Your clients must want to read your content, which means that quality has to be essential.
Think about what topics you are covering and ensure that anything you post is well-researched and well written.
Tell a story in your content marketing
We all love stories, and hearing a story can affect each of us in different ways. This means that when it comes to marketing your brand, it does make sense to try and tell a story if you can. You might not think that you can come up with anything interesting. However, the fact is, you can. Think about case studies or client stories. Showcasing the issue they had and how you as a brand fixed it can be hugely appealing to your audience.
Remember that every piece of content that you post is important
When it comes to content, you should remember that everything you post, no matter how small, will be integral to your brand and how it is seen. This means that you think about even the smallest piece of content and whether it is worthwhile posting.
Vary what you post
To keep your audience interested in what you have to say, you need to ensure that you are offering something different. This means that you need to vary what you post as much as you can. Blog posts are the usual go-to, and they can be significant.
However, video content should never be underestimated, as this can prove to be hugely influential when it comes to appealing to and engaging with your audience.
Always have a call to action
You must always try to ensure that you include a call to action as a part of any content you share. We need to encourage clients, even those already interested in our brand, to follow up and take action. Such as getting in touch to learn more about what you can offer, getting a quote for your service or following you on social media.
Now is the time to make sure that content marketing works for you as a brand. Think about how you can post great content, get it noticed and then have your clients follow up by turning them into leads for your brand.
Take a look at some of my other blogs you may be interested in:
The Balancing Act of B2B Content
Content ideas for your accountancy practice
Need help?
If you would like help with your marketing then bringing on a marketing consultant with a fresh pair of eyes can make all the difference. I work with B2B businesses and professional service firms in London, Kent, UK and Europe. Please get in touch or book a free 30-minute consultation.