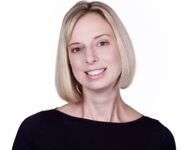 Rather than marketing being about straightforward advertising, marketing has become a multi-level part of your firm. One of the best forms of marketing is content marketing. Not only does it attract new clients, but it also ensures that you have the best reputation possible too.
The only problem that can come with content marketing, is that it is hard to think about the best way to approach it. Or what things to focus on. To help you make sure that you are making the most of content marketing for your accountancy practice. I have put together some of the key content ideas for you to consider.
Write an ebook
An ebook is a great form of content for your accountancy practice. It can be as detailed as you like, because it is a much longer piece than a blog post. It is also a way to get your clients undivided attention, because you don't have to worry about them becoming distracted by other websites. 
However, you do need to be careful with ebooks when you write them. You need to ensure that it is focused, that it is unique and that it is of value of the person to keep reading. Otherwise they are going to stray elsewhere.
Create a really useful template
Many businesses are going to use an accountant in order to save themselves time and also ensure that their finances are all kept together. This means that one great idea for content that you can create is a template. These templates can be downloaded by your clients, which they can in turn then use for their own business. Not only are you giving them value, but there is also a good chance that you are going to be making your business run smoother when everyone is providing templates to you that are the same.
Deliver a webinar as key content
A seminar is a place whereby you can go to learn, to be trained and to expand your knowledge. A webinar, as the name suggests, is the same, but is held virtually, online. If you feel that you are going to be able to arrange and then deliver it, then it is definitely worthwhile organising a webinar for your clients to attend. 
Ask them what type of topic is going to be most useful to them (perhaps by putting together a survey). And then promote on social media that you are going to hold a webinar on the subject. You get to show that you know what you are talking about, and your clients get the information that they need for their own business. I had some good success with webinars at one of the accountancy practices that I worked for with over 200 subscribers joining each time. We ended up making it a quarterly update that went down well.
Create an infographic
Whilst words are great, they are not the only way that you can create content for your business. Infographics are a great way to get a message across, share information or perhaps present statistical data. But in a truly visual and eye-catching way. If you have stats think about engaging your design agency or in-house creative team to see what they can create for you. Accountancy content can be a little dull but this is a great way of sprucing it up.
Marketing is something that you need to master for your business. And seeing as content is a huge part of marketing, it makes sense that this is something to get to grips with. So, try out the different approaches and see what works for you!
Take a look at some of the services that I offer: