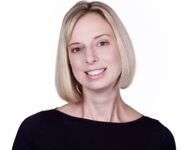 When you think of PR and marketing, you will often think of them as entirely separate entities, and in most big businesses this is the case. The trouble is, keeping these two things separate can mean that there are plenty of missed opportunities as well as a distinct lack of co-ordination too.  
The truth is, PR and marketing do work very well separately, but when you bring them together, that is when the magic can really happen for your business.  
PR and marketing, not so different after all
Not so long ago, PR and marketing were two very different things. PR was much more focused on media relations as well as building relationships with those key people that could have an influence and impact on the performance of your business.  
Marketing looked at promotional materials and advertising, as well as gathering customer information using surveys and focus groups. In its most basic forms, PR was all about the reputation of the business whilst marketing was boosting sales.  
Things have changed in business and both marketing and PR now come together, overlap and collide in so many ways. Social media and writing articles for your business are two prime examples of this. Both have a part to play when it comes to putting together posts and blogs.  
How to bring them together
Do you like the idea of bringing PR and marketing together to create something magical? If you do, there are plenty of things that you can do to make sure that these two separate entities work much better together. 
One way that you can do this is to try and ditch the old names and instead move forward with new names and a new school of thought. It isn't always easy to do this, but you may be surprised by how much of a difference this can make.
Once you have discarded these names you can also then get to work in creating shared goals. More often than not, the goals for PR and marketing teams are similar. Whilst their strategies may differ, there are definitely ways that they can both come together to get you to where you want to be.  
If it does make sense for your business to keep PR and marketing separate, then there should be some co-ordination between the two departments. It is a good idea to find win-win scenarios where PR can help marketing and vice versa.
It is also great to try and hold as many cross-departmental meetings as you can. Not only does this help to keep lines of communication open, but it also helps both departments learn more about one another and want to work together in the future. You shouldn't be operating in a silo.
How they work together
PR can help support integrated marketing campaigns too. For instance, if the PR team have interesting customer insight data or industry data. This can often help secure media coverage. Journalists love stories that have a factual and interesting element to it. Once the data has been used it can be repurposed into social media, articles, video and email campaigns.
PR can support lead generation and paid campaigns. For example, PR can use data from an industry or consumer survey to secure media coverage, and later repurpose the data for content marketing such as blog posts, e-books, social programs, email campaigns, paid lead generation and advertising efforts.
PR and marketing are both useful parts of any business. However, to really make sure that you get where you need to be, you need to make sure that they not only work great alone but that they work together too. That really will make a difference in how successful you can be.  
Articles you might like:
Don't roll the dice your PR Campaign