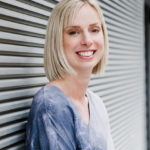 Content marketing is not always the easiest of things to do. However, it is vitally important to do as a business owner. This is especially true if you work within a competitive B2B industry or market.   
Want to make sure that you get your B2B content marketing right? Here are some of the main marketing ideas that really will work for you.   
Put together case studies  
Every client that signs up for your service or product will want to make sure that they are going to get what they need from you. Of course, they are more often than not just going to have to trust that you can do what you say that you can do, but what if you can prove this to them?  
Case studies are a great way to do this. They showcase what your clients needed before they came to you, what you recommended, the process of getting there, and the results you achieved in the end.   
You can get an even more considerable boost if you get a client testimonial from previous clients, sharing their experiences.   
Create thought leadership articles as part of your content marketing  
Whilst lots of marketing is around sales and promotion; this is not the case entirely. In fact, alongside this aspect of marketing, you need to also think about how you can educate and share knowledge related to your industry.   
You want to be seen as an expert, a company that knows what they are talking about and can offer the right level of help, and this is a great way to do this.   
The aim is to share experiences and insights with the reader. Whilst they are not marketing as you would generally think of, they are still incredibly useful. The primary way that they do this is to boost the credibility of your brand and cements your place in the industry too.  
Share how-to posts  
You may know about the services and products you offer as a business, but do your clients? The chances are that they don't, and they will need you to provide your guidance. This means that one great form of marketing is to write an explanation post.   
More often than not, they will be a how-to guide and whilst you may not think that they are linked to marketing, they are. They encourage people to want to buy into what you offer, especially since they understand what it can do and how it can help them in their everyday lives.   
Never ignore social media posts  
Whilst longer blog posts and articles are essential to get right, this doesn't mean that you should ignore social media entirely. Sometimes the shorter posts can be all the sweeter for your marketing.   
Social media is often the way to bring potential clients to your website (and, in turn, to the longer content you have worked so hard to create). It is also the best place to engage with your followers and answer any questions that they may have about your services and what you can do for them.   
Take the time to create email newsletters as part of your content marketing 
Even with the best content in the world, you will need to find a way to bring your clients to you. There are several ways that you can do this. However, one of the best is to email out newsletters to your database.
They don't need to be long; they can simply be a summary of what you have already created. If they like the look of what you have put together when it pops into their inbox, they will click through and visit the rest of your content.   
These are just some of how you can boost your B2B marketing. Don't just rely on one of them to get you results; try them all and see which one will work the best for you and your audience.   
Take a look at some of my other blogs you may be interested in:
Cooking up your B2B Content Strategy
Practically perfect content marketing tips
Need help?
If you would like help with your marketing then bringing on a marketing consultant with a fresh pair of eyes can make all the difference. I work with B2B businesses and professional service firms in London, Kent, UK and Europe. Please get in touch or book a free 30-minute consultation.