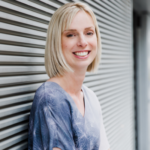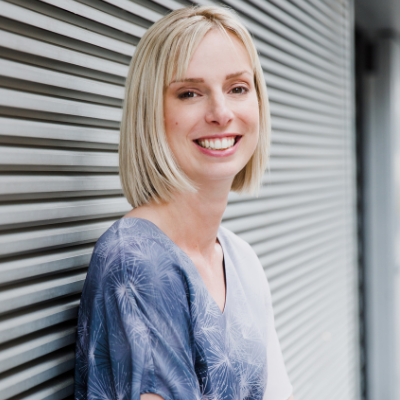 Blogging has become one of the best forms of marketing for your law firm. However, it can take time and effort to ensure that you are getting it right and it helps you reach your end goal (more clients).  
Whilst you want blogging content that is informative and well-written, you also want blog content that will work for your search engine optimisation efforts too, which can be tricky.   
Rather than simply muddling through and hope that things work out for the best in the end, I have put together my top tips on how you can make sure that your law firm blog is going to work for your SEO efforts, as well as read like a fully formed blog post.   
Start by writing for the humans, not the bots   
This particular point may seem to contradict some of the other points I have raised. However, the first thing about blogging for SEO is to always write for humans, not bots.  
It is excellent that you can match keywords that will bring those lovely bots into your blog and then boost you on the search engine results, but you want to have a blog post that will make sense.   
People are searching for keywords that match your content to find the answer to their questions. So, ensure you answer it the best you can within your blog posts.   
Research keywords for your law firm
There is absolutely no point in creating an SEO-friendly blog post if you don't take the time to research your keywords first. After all, you will never know what keywords you need and how best to use them.   
It can take time to research which keywords will suit your law firm's marketing efforts, but this time is worth spending. Not only this, but a wealth of tools are designed to help you determine which keywords will be the best for you to use in your content.   
Always use headings  
The idea of a heading is that it is a standalone snippet of what the text below will contain. Not only is this important to draw the attention of the people you want to read your blog, but it can also be necessary for search engine bots.  
When it comes to typing in a keyword, those bots will find it much easier to locate your blog if those key phrases appear in the headings and the content. So, make sure that your headings are packed full of the types of phrases that your potential clients are going to be searching for.   
Link to other websites and posts  
Linking to other websites is a great way to promote your blog post. Not only does this help you build up links with other reputable websites that could be good for your law firm, but search engines will know that you have done this and boost your search engine rankings.   
As well as links to other websites, it is also a good idea to link to other blog posts. You don't want them to be precisely the same as what you have created; you just want them to have a similar feel or perhaps to contain content linked to yours in some way.   
Try out Alt texting on images for your law firm
You may think the images are just images and don't have much bearing on your SEO efforts. But the truth is that they do. You want to try adding an Alt Text for every single image or graphic in your blog post.   
Not only will this help ensure that the reader understands what is going on in your blog post, but also, if your keywords are included in this text, it is another way that your keywords can work for you.   
Ensure you have keywords in your meta description  
The idea of a meta description is that it is there to ensure that your content is as visible and out there as possible. They are short descriptions that are found underneath search engine results. 
Meta descriptions aim to help those who come across the result understand what the content within the link will be about.   
Not only do you want to ensure that you have one or two of the main keywords in your meta description, but you also want to keep it as brief and concise as possible. That way, those keywords are going to be what stand out.   
Never keyword stuff  
Whilst I have focused a lot on keywords and how you should be using them, this doesn't mean that you should be stuffing your blog posts full of keywords. Keywords should fit within the content and should be organic and read well.   
An over-saturated blog might feel like it is working for you, but it won't be easy for your audience to read through, which could have a negative impact on your efforts in the long run.   
Break down your law firm blog posts  
There is nothing to say that you cannot, from time to time, create a longer blog post packed full of information. These are great to keep your readers interested. However, what you want to do when it comes to these longer blog posts is try to break them down as much as possible.  
Not only will they be easier for your readers, but they can also work better for search engines. Not only this, but they look great and allow you to think about and focus on what you have written.   
As you can see, there are many things to think about when creating SEO-friendly posts for your law firm. However, the important thing to remember is that all the effort will be worth it when it comes to the boost that a well-written SEO-friendly blog post will have on your law firm's marketing efforts.   
Some of my services: 
Outsourced Marketing Management
Need help?
If you would like help with your marketing then bringing on a marketing consultant with a fresh pair of eyes can make all the difference. I work with B2B businesses and professional service firms in London, Kent, UK and Europe as well as specialising as a Legal Marketing Consultant. Please get in touch or book a free 30-minute consultation.