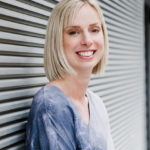 Whether you're a small or large professional service firm I thought I'd share some of my marketing tips with you. We're all a little time, resource and budget poor and here are 3 key tools that I use that make mine and my client's life a lot easier!
These marketing tips span the likes of digital marketing and design. They are all designed to help make your marketing more effective and hopefully a little less stressful.
Marketing Tip 1: MailChimp
Mailchimp is a great email marketing resource. It's even better if you have 2,000 subscribers or less as then it's absolutely free. I don't have any html coding experience but it doesn't matter with Mailchimp; all their templates are easy to use and design. They have numerous examples of email templates to get the creative juices flowing. If you're struggling for inspiration they've got ideas in abundance.
It's also really easy to upload target lists to your campaigns, one csv spreadsheet and you're done. They have a great checklist right at the end when you are ready to send to make sure you've covered all the basics. This will make sure your email campaign is in tip top condition! It also has the ability to schedule a send too. I bizarrely find that Saturday mornings work quite well for emails. Happy chimping!
Marketing Tip 2: Buffer
Buffer is one of my favourite scheduling tools for social media and I suggest that all the clients that I work with purchase the subscription. Buffer's awesome plan is $15 per month and allows you to hook up to 10 profiles and schedule up to 100 posts at one time. You can schedule in advance, share immediately and post across Facebook, LinkedIn, Twitter and Google+ to name but a few!
They also have an awesome buffer plug in that you can add to your browser. This is a must to make things nice and quick. It makes your life so much easier. Land on a page, press the buffer icon and it pulls through the content for your social post, as well as the imagery. It really is that simple and means you don't have to write your own content, Buffer does it all for you.
Another social media tool that I am enjoying is called Publer. So you may want to check this out as it has the ability to hook up Google My Business which I find very useful too!
Marketing Tip 3: Canva
Canva is great if you're not a designer. They have loads of different templates that you can use to create, Facebook, Twitter and Google Plus posts as well as CVs, menus, posters and flyers. I think some designers are beginning to worry that Canva will take over their jobs with the amount of templates that are now avialable!
I use it personally to create my social media postcards – they have so many unique and different designs. I tend to choose one and stick with a particular design for the month. You can also upload your own imagery so you can use it in the designs too. Don't forget to bring your hex colours from your brand with you when you start using Canva. It's important to use your brand colours across all platforms.
Some of my services:
Need help?
If you would like help with your marketing then bringing on a marketing consultant with a fresh pair of eyes can make all the difference. I work with B2B businesses and professional service firms in London, Kent, UK and Europe. Please get in touch or book a free 30-minute consultation.