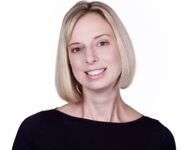 With things changing on a daily basis, it's hard to keep pace. Many firms both in the legal and accountancy sector will be needed more than ever both during and after lockdown. I've been having a ponder and put my trusty thinking cap on recently to come up with some advice about how you can continue marketing your law and accountancy firm through the Covid19 pandemic.
Look after your existing accountancy and law firm clients
Your existing clients are going to be really important right now. You want to make sure that they feel that they are being looked after. If you haven't already touched in with a personal email. Ask them how they are – how their business is and whether they might have any quick-fire questions you can help with at no charge. Now is the time to be helpful. Add value to your relationship – they will remember your help in the years to come!
Review your accountancy and law firm offering
Some of the practices that I have been talking to are looking at the services they offer. A family law firm I spoke to is offering fixed fees. To give their clients comfort that there is a limit on how much can be charged with cash flow being tight. 
Other firms are focusing on key practice areas such as employment, immigration, bankruptcy, business law, disputes, probate, wills and family. These services seem to be more important than ever and other practice areas are taking a backseat. They are also looking at how they can cross-promote their services across the practice to make sure all their clients benefit and trying to chip out of that silo effect that many firms have.
Add value – turn your team into online experts
With face to face contact limited for the foreseeable future its time to make your firm a firm of personalities and online experts. Many firms both in the law and accountancy space shy away from this. But with many people being online, now is the time to shine. 
As a firm can you produce your own videos, webinars and podcasts or are there any that you could guest speak at? It's time to get investigating and get out there. Start being seen, building relationships and adding value online.
Remind remind remind for your BD Pipeline
Don't forget what you do or don't do now can actually hit you harder down the pipeline. Don't give up. Online networking is happening and is much easier now as you can do this from the arm of your chair. So why not see where your clients may be and do some networking and 121s. 
Another important element is to touch base with people – not existing clients but people that you may have spoken to who have had to put work on pause. Remind them you are there. Reach out to old clients that might have elapsed too to see whether there is anything you can help them with. 
Check through that business card file – throw away the ones you don't remember. Reengage the people that you do remember for a catch up. Also, don't forget to connect with everyone you have met on LinkedIn too – that always seems to be a job that people forget to do!
Client reviews and testimonials
If you're having downtime then it might be a good time to start collecting client reviews and testimonials that you can add to your website, social media and email campaigns. 
If you have a client that you have a good relationship with ask if they would be happy to recommend you. I know that there can be issues with confidentiality in law and accountancy firms but it doesn't mean that you can't use initials or job titles and industries.
Other places that you might want to seek testimonials could be on LinkedIn through their recommendation feature. As well as Google My Business – however, I might leave GMB for a while some of my client's reviews aren't coming through and I am little worried that they are not getting through.
On the subject of Google My Business
Don't forget to update your listing to say that you are still open and accepting new business. People are a little confused as to what businesses are/aren't working during the COVID-19 pandemic.
What else could you do for your accountancy and law firm?
I was having a think and I might be tempted too…
Update your marketing and business development plan (If you need help you know where I am)

Relook at keywords and SEO strategy based on current searches 

Review website – what is/isn't working, do you need to add new pages etc?

Sort social media – start thinking about what content you want to share, where and when.

Clean your email marketing list, remove hard bounces or update them, segment the lists per practice area for more targeted emails when we get out of lockdown. Every law and accountancy practice I have worked out always have out of date lists!
So there you have it! Hopefully some tips for any law and accountancy firm looking to market during Covid19 but also even if you aren't a law or accountancy firm hopefully these can be applied to most B2B businesses!
Take a look at some of my related services: